CCMS Spanish

Teacher information:

Mr. Hewett

University of Texas at Austin, B.A.

Texas State University M.A.

Contact:

whewett@bisdtx.org

School phone number: 512-772-7300

Tutorials- Monday and Thursday 4:15-4:45

Planning/conference period: 3rd pd.

About Me:

This is my 13th year at BISD and my 23rd year in education. I have teacher certifications in Latin, Spanish, French, German, History and ESL. I have a bachelor's degree in Spanish and a master's degree in Spanish and Geography. Prior to coming to BISD I taught Latin and Spanish. I enjoy exercise, playing bass guitar and piano and reading old books.

My Class Schedule:

Spanish I

Supplies:

Composition notebook, good mechanical pencil, folder

Textbook: Avancemos. Class set and individual digital textbook access.

Grading:

40% daily grades, 60% major grades

Progress Reports: sent out every 3 weeks. Report Cards: every 6 weeks.

Late work will not be accepted after a grading period closes (6 weeks) Please follow the district's policy procedures as outlined in the student/parent handbook.

Course Description:

The class is a high school level 1 year long course. If the student passes, student is eligible to continue to the next leve of Spanish in high school. First and second semester averages must be a minimum of 70 in order to receive credit for high school Spanish.

The course is divided into 6 units. Each unit is comprised of 2 lessons. There is a written assessment at the end of each unit lesson. Each unit contains reading, listening exercises, writing prompts, pronunciation, and grammar instruction.The focus of the course is on reading/writing and vocabulary acquisition. It also includes practice in accurate pronunciation/spelling, accents/dialects, brief guided conversations, grammar instruction and listening practice. There is a strong emphasis on geography, maps and culture themes. Culture topics include the geography, history and cultural aspects of 6 different Spanish speaking countries and regions. Classes designated as "Native Speaker" will be required to complete more reading and writing projects at a higher level of performance.

CLASSROOM EXPECTATIONS:

Enter the room quietly

Be in your seat with mechanical pencil and composition notebook out when the tardy bell rings. CELL PHONES AND EARBUDS ARE NEVER ALLOWED IN CLASS.

Bring all required materials everyday. NEVER ask to borrow a pencil or paper

Be on task bell to bell and DO NOT ask to leave the classroom

Raise your hand and ask for permission before speaking or getting out of your seat

You are not dismissed until you have cleaned up your area

ALL STUDENTS ARE EXPECTED TO FOLLOW THE RULES IN THE STUDENT HANDBOOK. IT IS MY EXPECTATION THAT STUDENTS AND PARENTS HAVE READ AND WILL RESPECT THE RULES, POLICIES AND PROCEDURES OUTLINED IN THE STUDENT HANDBOOK. DISTRICT GRADING AND DISCIPLINE POLICIES WILL BE ENFORCED IN THIS CLASSROOM.

CLASSROOM PROCEDURES:

ENTER ROOM QUIETLY. GO TO YOUR ASSIGNED SEAT

SPIT OUT ANYTHING IN YOUR MOUTH.

TURN ANY DEVICES OFF AND PUT THEM OUT OF SIGHT.

TAKE OUT YOUR PENCIL AND COMPOSITION NOTEBOOK AND START YOUR WARMUP

GET UP ONE AT A TIME TO THROW THINGS AWAY OR USE THE PENCIL SHARPENER.

READ THE LESSON OBJECTIVE, AGENDA AND CLOSING TASK

DISMISS BY GROUP, ONE AT A TIME WHEN YOUR AREA IS CLEAN AND ALL WORK IS DONE

RAISE YOUR HAND AND ASK PERMISSION BEFORE YOU GET UP OR SPEAK.






*THE THERMOSTAT, PHONE, TEACHER DESK, AND PORTABLE RESTROOM ARE OFF LIMITS. THEY ARE NOT FOR YOU. STUDENTS MAY USE THE RESTROOMS AND GET A DRINK IN THE MAIN BUILDING.

*ONLY THE TEACHER ANSWERS THE DOOR OR THE PHONE UNLESS YOU ARE GIVEN PERMISSION.

Syllabus: Spanish 1 whewett@bisdtx.org



Rm C108


Schedule:
1st: Alphabet, days, months, 1-100, nouns, articles, the plural, subject pronouns, colors, -ar verbs
2nd: Present tense -ar, -er,, -ir, and irregular verbs, question words, time, weather, possessive pronouns
3rd: Gustar , comparatives, 100-2 million, ordinal numbers
4th: Stem-changers, demonstrative adjectives, present progressive, prepositions, direct objects, future simple
5th: Reflexive verbs, indirect object pronouns, ser vs. estar , informal commands
6th: commands, tener idiomatic uses, saber vs. conocer , introduction to preterit


Grading:
● Warm up and Closing Tasks At the beginning and end of each class, you'll have 3-5 minutes to complete
the assignment given on the paper given at the beginning of each week. It may consist of answering
questions, filling in the blank, book work, or something similar. At the end of the week, you'll receive
whatever percentage of the assignments you completed (all 10 = 100, 9 =90, 4 = 40, etc.).. (Daily grade)
● Classwork-- We will have classwork throughout the year that might consist of written, oral, reading, or
listening activities. (Daily grade)
● Examenes de Lectura/Escritura-- These will be every two to three weeks ...so be studying your words a
little each day! (Major grade)
● Pruebas-- These will cover both vocabulary and grammar and written. (Major grade)
Late work:
Assignments will be docked 10 points for each academic day that they are late.


Class Expectations:
Be safe
Be respectful
Be responsible


Supplies Needed:
Composition Notebook (or folder with paper)
Class notes
Mechanical Pencil


Class Guidelines and Etiquette:
Entering the classroom:
Wait outside the classroom until the teacher allows you to enter.
Greet your teacher.
Put your phone in your pocket, remove hats and hoodies, and put away all other technology for the
duration of class.
Grab your notebook, sit in your assigned seat, and begin the warm up.
If the bell has rung, you will not be allowed to enter without a note.


During class:
Use school-appropriate language (both in English and Spanish).
Do not eat or drink anything, clean up your own mess.
Stay in your seat unless given permission.
If I'm talking, you are not.
Raise your hand to ask questions.
When I need your attention, I'll raise my hand. You will raise your hand and be silent.
Leaving the classroom:
You will be dismissed by the teacher and not the bell.
Remain in your seats until instructed by the teacher.


To leave, complete your closing task, put away your notebook, straighten your desk, and clean up any mess made.


Culture of Class :
I expect you to come prepared with the necessary tools to be successful in this class; to speak Spanish to the best
of your ability; to be respectful of the classroom, your classmates, yourself, and me; and to speak to me when I've
offended you. You can expect the same from me.


Consequences:
Verbal Warning
One-on-one conference
Parent phone call
Office referral


The above consequences are not on a daily basis; they accrue. Steps 1, 2, or 3 may be skipped.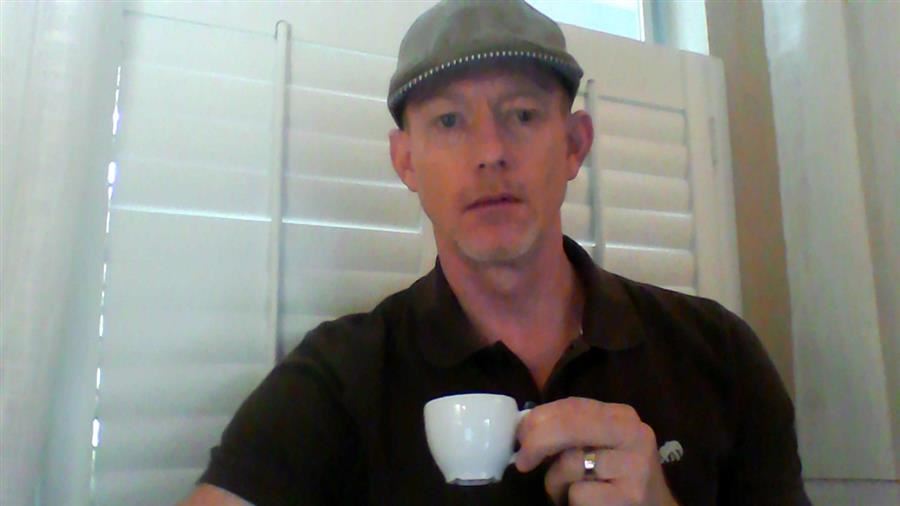 Last Modified on August 26, 2021