Hello, my name is Linette Fitzhugh. I am extremely excited about teaching at BIS. This is my 11th year teaching, and my second year here at BIS. My family and I have lived in the Bastrop area for 24 years. We have 3 children and enjoy being a part of our community. I look forward to a fabulous year teaching 5th grade social studies and science.

If you have any questions or concerns, please feel free to contact me during my conference period or after school until 4:00. You can also email Lfitzhugh@bisdtx.org or text me through the School Status System. My conference period is 11:30 - 12:30 M, T, TH, F. Thank you

Mrs. Fitzhugh's Science/Social Studies Class Schedule:

7:30-7:45 (SEL) Social Emotional Learning

7:45-9:30 Block #1 Science/Social Studies

9:30-11:15 Block #2 Science/Social Studies

11:15-11:30 Transition Time

11:30-12:30 Specials (A day PE - B day Computers, Art, Music) & (My Conference Time)

12:30-1:00 Lunch

1:00-1:30 Recess

1:30-3:00 Block #3 Science/Social Studies

3:00 Dismissal

*Please note that your child's schedule will not follow my schedule exactly. As they will be transitioning with other teachers as well, therefore, times for specials and lunch could be different.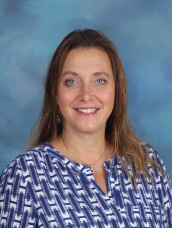 If you have any questions or concerns, I can be reached during my conference period from 11:30-12:30 or after school from 3:30-4:00PM. Email: Lfitzhugh@bisdtx.org or contact me through our School Status System.


*Please note I am unavailable on Wednesday during my conference time AND after school as this is our planning day.

Thank you

2022/2023