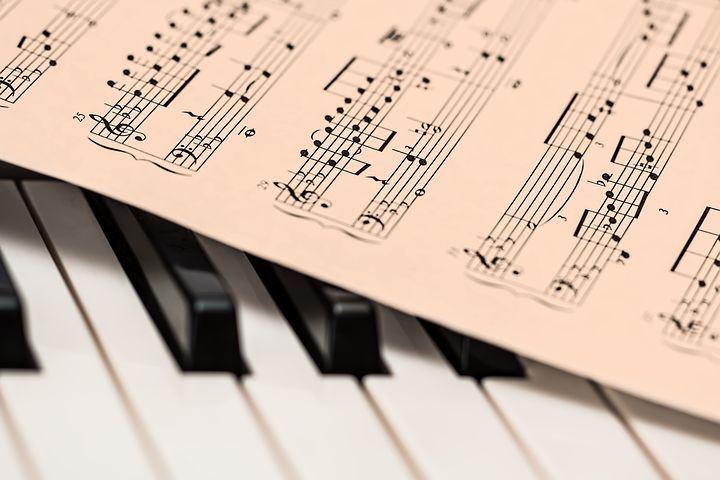 Welcome! My name is Katherine McGrew. I am the Director of Choral and Piano Studies here at Cedar Creek High School. You might be wondering about my background and expertise, so here's some pertinent information. I am originally from the Houston area and attended University of Houston Moores School of Music where I recieved my Bachelor's degree in Music in Applied Voice with a minor in education. My Master's degree came from Lamar University in Beaumont, Tx in a Masters of Education - Administration. I have been teaching for 17 years and absolutely love my profession. I have taught all levels including elementary, middle school and high school. I am currently seeking my Kodaly Certification Music Specialist in the Choral Track at Texas State University and have completed my 2nd level of three levels total. I have had the honor of performing in many vocal ensembles, chamber ensembles, operas and as a vocal soloist both here and in Mexico. My first instrument is piano and I began studying from the age of 7 years old and then went on to study with Dr. Charlotte Mueller until I entered the University of Houston, as a vocal major. At U of H, I studied under Dr. Dawn Padula and Justin White. It is my vision and hope that the students of Cedar Creek High School will realize their utmost potential as future professional and amateur musicians. I strive to provide musical experiences that will elevate their minds and souls. Zoltan Kodaly summed it up best when he said "Teach music and singing at school in such a way that it is not a torture but a joy for the pupil; instill a thirst for finer music in him, a thirst which will last for a lifetime." I firmly believe that choir and piano while challenging endeavors should be joyful places and hope and a healing balm for the weary soul. I want my classes to be a safe haven where students can stretch and grow musically, intellectually, and socio-emotionally.

Being a great musician can best be summarized as follows: 1. A well-trained ear. 2. A well-trained intelligence. 3. A well-trained heart. 4. A well-trained hand. All four must develop together, in constant equilibrium. As soon as one lags behind or rushes ahead, there is :something wrong. - Zoltan Kodaly

I believe with wholistic development of the entire musical language, read, spoken, heard and played, the rate at which a developing musician attains greatness is accelerated.

Come and join me on a fantastic musical journey of the excellence! See the possibilities that lie within!!
Contact me at

kmcgrew@bisdtx.org

or

512-772-7300
Choir Remind Code for announcements

@4hch6b

Piano Remind Code for announcements

@33g88h
This is an article detailing the benefits of music education in schools and how it positively impacts students.