About Me
WELCOME TO BILINGUAL KINDER CLASS

We are so excited to be starting the new school year in our class. We are going to learn and have fun! We will be working on oral language and communication, reading, writing, and math.

I'm Esperanza Curry! I was born in Cali, Colombia. I have a brother who still lives there but unfortunately both my parents have passed away long ago.

My first certification was in Colombia as a CPA (Accountant). Nevertheless when I came to the US, I started as a substitute teacher in New Braunfels and Comal ISD. Then, I worked one year as a Teacher Aide in Special Education at Oak Run Middle School. I have always loved to be around young students and decided it was my vocation to become a teacher.

I studied at San Antonio College and Region 13 to get my certification as a Bilingual Teacher. I have been working in Bastrop Independent School District for 10 years, nine years as a Bilingual Pre-K teacher and one year as a Bilingual Kindergarten teacher at Bluebonnet and Cedar Creek Elementary School. I consider Bastrop as my second home and just love all my little students you so kindly lend me each year.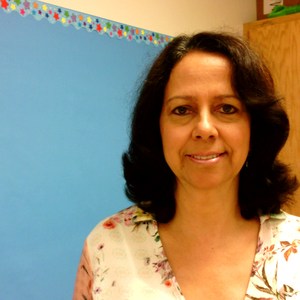 Contact Information
Email: ecurry@bisdtx.org

Phone: