My name is Sheila Wyman. I teach math at Genesis High School.

I was born in California, grew up mainly in Missouri, quit school in the tenth grade and got my GED. I started college at Three Rivers Community College after my children started school. After receiving an associate degree at TRCC I went on to earn a bachelor degree in education from Arkansas University in Jonesboro, Arkansas. I have 16 years of experience in education.

Since working at Genesis, I cannot imagine teaching anywhere else. I like the team atmosphere with the other teachers. We work together to help give our exceptional students a chance at a better life than they would have if we (Genesis) were not here.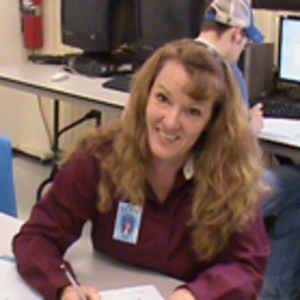 You may contact Mrs. Wyman @ swyman@bisdtx.org