About Ms. Hernandez:
This is my second year here at Bastrop Intermediate School.

I am blessed to be teaching 5th grade reading, the best subject ever!

I was born in Longview, Texas and I am one of five daughters!

I have five nieces and a nephew, and a little boy of my own on his way!

I graduated from Texas A&M University (WHOOP!)

If you have any questions, please reach out!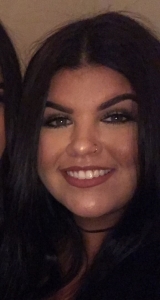 Contact:
Email: mhernandez4@bisdtx.org

Conference: 3:15pm-3:50pm