About Me
Welcome to Mrs. Castor's Web page!

I am excited about another school year! I have been teaching in Bastrop ISD since 1996. Teaching students with dyslexia have been my passion since 1997. After receiving my Accounting Degree and Teaching Certification from Southwest Texas State University, I taught in Belton ISD as a Jr. High School Resource teacher for one year. My husband, David, and I then moved to Little Rock, Arkansas where I taught 2nd grade at Christ the King Catholic School. We were too far away from home so we moved back to Texas to raise our two children, Caroline (Texas A&M class of 2016! Whoop!) and Joshua (Texas State University class of 2018! Eat'em up Cats!).

In 1997-1998, I was trained in Dyslexia and have been teaching BLS (Basic Language Skills) ever since. In 2010, I enrolled in Neuhaus Education Center's Dyslexia Therapist Preparation Program and successfully completed the program on March 21, 2012; and passed the national certification exam in June 2012. I am a member of the Academic Language Therapy Association (ALTA) and a Certified Academic Language Therapist (CALT).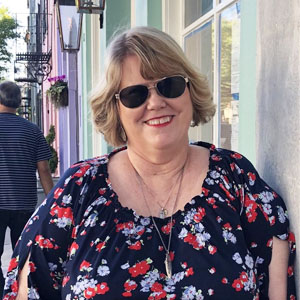 Contact Information
Email: mcastor@bisdtx.org