About Me
Hello and welcome parents and students to my classroom website! I am looking forward to another year full of great learning experiences. I can't wait to get to know about each and every one of you. This year we are going to be doing lots of fun activities that will help you continue your own journey of learning and prepare you for your future. I can't wait to meet you!

I am so excited to be teaching again at Bluebonnet Elementary! This will be my fifth year here and my second year teaching 4h grade math. I consider myself a life-long learner and I hope to instill that same passion into each of my students.

I currently live out in the quiet country with my husband, two beautiful daughters, and our three dogs. I love to be outside with my family, read, draw, play tennis, and do pretty much anything crafty. I am a native Bastropian, having attended Bastrop schools from pre-K all the way up to my sophomore year of high school. I left Bastrop High School to attend St. Stephen's Episcopal School in Austin, Texas, where I earned my high school diploma. I went on to attend Claremont McKenna College in Claremont, California, where I earned a dual Bachelor of Arts Degree in Literature and History.

I've always wanted to be a teacher. In fact, it was the influence of one of my own teachers who inspired me to take this path in life. My teaching philosophy is simple, I believe that every child can learn and deserves a chance to learn. With the right drive, determination, guidance, and support, each child can succeed. I feel it is my responsibility as an educator to make sure each of my students get an opportunity to do so.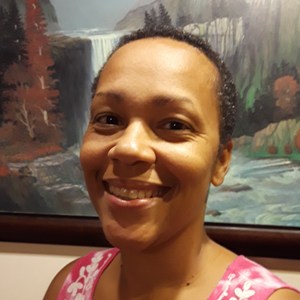 Contact Information
Conference Period: 9:55 - 10:50 (Monday - Friday)

Phone: 512-772-7680

Room: 404

Parent/teacher conferences can be scheduled during my conference period and right after school. Do not hesitate to contact me with any questions, comments, or concerns.