Hi! I am the RTI reading teacher at BIS. This will be my 4th year here and my 17th year in education. I teach both 5th and 6th grade and love to read!

I have three teenage chlildren, and spend most of my time chasing them around watching them play some sort of sport. I love animals and have 4 dogs and 2 cats.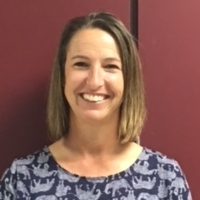 If you have any questions please feel free to email me at mtyson@bisdtx.org. You can also call the school at 512-772-7450 and leave a message and I will get back to you as soon as possible. If you would like to schedule a time to meet, I am available from 10:30-12:00 or before and after school.