About Me
Hi, my name is Jennifer Zavala, and I am so happy to teach 3rd grade here at Cedar Creek Elementary.

I have a Master's degree in Bilingual Elementary Education from Texas State University at San Marcos and am certified to teach Early Childhood through 6th Grade. I have taught 4th grade for two years but also had the pleasure of working with 1st Grade and 2nd Grade here at Cedar Creek Elementary.

I am a native Texan, born in Austin, raised in Martindale, and schooled in San Marcos, Texas. In 2011, I received a Masters in Bilingual Elementary Education from Texas State University. I started my teaching career as a bilingual teacher at Cedar Creek Elementary back in 2011. I understand that my methods will evolve with time and experience. For now, I would have to say that my philosophy of teaching is a student-centered one. As my professor always told me it is best to be the "guide on the side" and not the "sage on the stage" when it comes to teaching.

As a teacher, my goal is to focus on the student's individual needs by means of involving the student in their learning. Every student should be recognized and respected for their individual differences, especially now that more and more classrooms have become diverse. Each student brings strengths to the classroom that I must help my students identify and develop.

This year we will be learning to analyze reading and writing at a deeper level than previous year as well as composing narrative and expository writing essays. In reading, we will learn different genres and understand the different genres to become a better reader.

The best way to reach me is through my email: jzavala@bisdtx.org or by calling me at 512-772-7600 between 8:30-9:25.

If you have a concern about your child's progress, please be in touch. I am excited to teach your child this year and look forward to getting to know your family.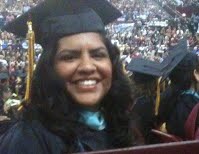 Contact information
Email: jzavala@bisdtx.org

Conference Time: 8:30 - 9:25 am

Phone: 512-772-7600 x 51305