Hello!

I am Coach Venegas. I have been a teacher at Cedar Creek for the past 6 years. I teach Native Speakers Spanish 2 and 3. I am also the Girl's Head Soccer Coach and a Cross Country Assistant. I have a bachelor's degree in Journalism and a minor in Spanish from the University of Houston.

We will be focusing on building our Spanish vocabulary, conjugating verbs and learning about hispanic culture.

If you have any concerns about your child's progress, please be in touch. I am excited to teach your child this year and look forward to meeting your family.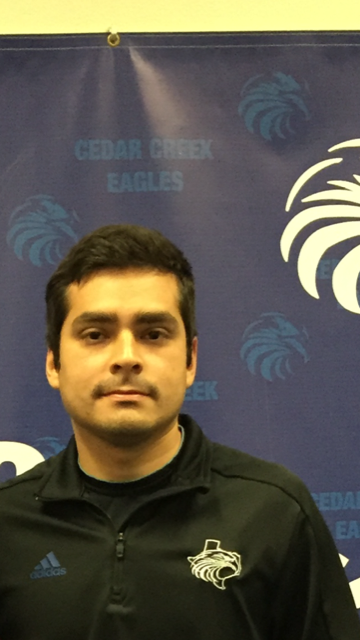 evenegas@bisdtx.org

Room C106 YLC

512-772-7300