As long as can remember, it seemed that I've always had trouble with mathematics. I attended school in Long Beach, California and my teachers were good. Perhaps I didn't understand the material well and I had to take a few classes over and over again. But it wasn't until my senior year in high school that I had a wonderful math teacher that seemed that she actually cared about her students and I can't explain if it was her passion that motivated me to try harder or the way she explained things on my level. I always seem to remember the passionate teachers more.

Fast forward to graduation, I graduated. Because of family needs and no money for college, no jobs for a 17 year old without any experience no one wanted to hire me. But good ol' Uncle Sam didn't hesitate, and also offered a scholarship for college. After four years in the Army and with most of my academic skills long forgotten by now, especially in math, enter ACC (Austin Community College). "X equals what?", regardless to say I had to start all over again from basic algebra to where I am today, a person who has overcome his weakest subject (math) and has become a teacher of the subject.

The University of Austin Uteach program equipped me to become the teacher I am today, and because of this choice it has led me to want to become better and strengthen my leadership skills. The program at Concordia University Texas introduced me to the world of the principal. The legal challenges they face, the academic challenges of the school, and the social responsibilities presented by the school and their neighborhoods. It has also helped me recognize the importance of trust and successfully establishing relationships with students. These relationships result in building the school culture, where students can feel safe, comfortable, and challenged while working in a positive learning environment.

It takes parents, staff, students, and community members to have a successful school and let alone a school district. The school cannot be an isolated island, it has to be transparent and committed to its students and surrounding neighborhoods. I truly believe that it takes a village to raise a child and in this case the school should be the village raising and teaching children. Those are some of the reasons why I teach today.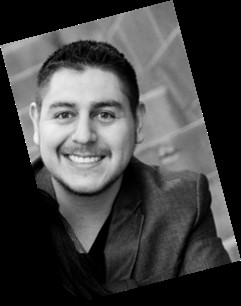 Email: hgarcia1@bisdtx.org

Phone: 512-772-7300