My name is Michele Daugherty, and this is my thirtieth year to teach school! Yes, you might say I'm a glutton for punishment. My friends ask, "How do you do it?" I tell them Prayer Perseverance and Patience! And a great sense of humor. Right now as I am typing this, my one year old black cat, Taz, short for Tazmanian Devil, is on my lap licking my arm :P I have been married 32 years as of this March 22nd to my wonderful husband Jeff and we have raised a son who is 23. I have taught in the Bastrop school district for 28 years, teaching over 8,000 students. Yes, I see former students where ever I go. It's GREAT! I currently teach Art 1, Art 2, Art 3 Art 4, Art 4 Sculpture, and Advanced Placement Art Studio.

I am a firm believer in the Character Traits, and HARD WORK to help you succeed!

One of my many outside of school activities includes teaching CCD Confirmations to students at Sacred Heart Church in Rockne and working at the business that my husband and I started called School Guardians of Texas.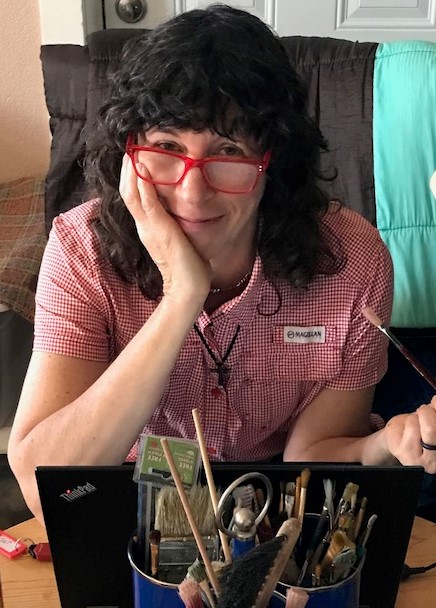 Cantact me at mdaugherty@bisdtx.org

My confernce period is 4th, from 12:05-12:55.

My tutorials are M-F 8:00-8:35 am, and afterschool

by appointment.