Hello! Originally, I am from Indiana. A few years ago, I fell in love with Texas and decided to pursue my dream of teaching here. Volleyball is my favorite hobby. I have five years of volleyball coaching experience. I look forward to a phenomenal year filled with literary adventures, out of the box thinking, and comprehension.

Class Schedule:

First Period: 8:40AM-9:35AM

Second Period: 9:40AM-10:30AM (Conference)

Eagle Time: 10:35AM-11:05AM

Third Period: 11:10AM-12:00PM

A Lunch: 12:00PM-12:30PM

Fourth Period: 12:35PM-1:25PM

Fifth Period: 1:30PM-2:20PM

Sixth Period: 2:25PM-3:15PM

Seventh Period: 3:20PM-4:10PM

HELPFUL LINKS

This inspirational TED Talk by Bernie Dunlap will help put in perspective the importance of becoming a life-long learner.

This inspirational TED Talk by Courtney Martin will help you define what your American Dream is.

This resource will allow you to look through multiple articles on different topics that connect to current events.

This resource will help you properly cite work you use during research projects.

This resource helps you catch common grammatical errors prior to turning your papers in.

This resource contains many videos of historical events that can be used while researching different eras and people.

This resource gives the definition and examples of literary devices.

This brilliant TED Talk focuses on the importance of viewing the world through different lenses in order to come to a better understanding of different people and cultures within the world.

This resource gives you access to an online dictionary and thesaurus.

This resource links you up to six websites for teen writers. Each of these websites offers a place for you to foster and submit your own writing.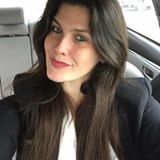 Contact Information:

Rachael Gravelin

rgravelin@bisdtx.org