Thanks for visiting. My name is Stephen Morales. and this is my 8th year teaching at Cedar Creek High School. I teach Algebra II Pre-AP and am the Head Coach for the Boys and Girls Cross Country teams. I am also an Assistant Coach for the Boys and Girls Track and Field teams. I am from San Antonio, TX originally, but moved to Austin to attend The University of Texas at Austin.

After graduating from UT with a Bachelor of Business Administration with a major in Finance, I had a successful 13 year career in corporate sales and had the opportunity to be a small part of Austin's high tech industry. My wife, Melissa, and I have been married for almost 20 years now and we have a 14 year old son, Tommy.

In the fall, while coaching Cross Country, I have afternoon tutorial times (Mon and Wed). In the spring while coaching Track, I have morning tutoring times (Mon and Wed).

I can be reached best by email at smorales@bisdtx.org. I try my best to respond within 24 hours. I also send out weekly (approximately) progress reports on your child so there are no suprises and we can better understand their progress in the class. I do ask for your help in monitoring your child's grades and encouraging them to complete any missing work or re-take any failed exams.

I look forward to the rest of the year and all the exciting challenges it will bring. My goal is to prepare the students for the rigor and content of their advanced math studies.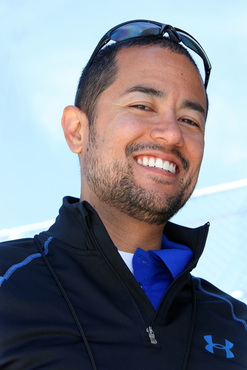 Course: Algebra II PreAP
Teacher: Stephen Morales
Email: smorales@bisdtx.org
Conference: 5th (1:25pm - 2:20pm)

Phone: 512-772-7300
Location: Room B109