About Me
Welcome to our classroom!

My name is Shannon Boatright. I was born in Austin and went to school there through the fifth grade. When I started sixth grade, we moved to Bastrop and I've been here ever since. After graduating from Bastrop High School, I attended St. Edward's University and earned a Bachelor's Degree.

This is my twenty-fifth year to teach at Emile and I can't envision myself anywhere else. Emile is like my second home--just ask my family!!

My husband and I live in Bastrop County. We have two children who graduated from Bastrop schools and five grandchildren who will also attend BISD schools. In fact, our oldest two granddaughters attend Emile this year.

My conference period is 1:00-2:00, please feel free to contact me during this time.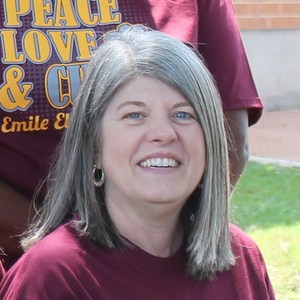 Contact information
Phone: 512-772-7620

Email: mboatright@bisdtx.org

Conference: