How long have I been at RRE?: I began teaching at Red Rock in 2015

What do I teach? I teacher 4th-grade language arts, reading, science, math, and social studies.

What do I like to do in my spare time? I enjoy tennis, playing with my dog, and watching movies!

My favorite colors are: I like teal and yellow

My favorite music is: I like country music, especially 90's country.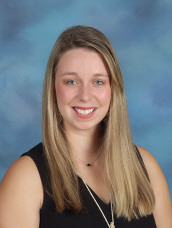 I can be reached before and after school or from 12:05-1:00 p.m. during my conference time.

Email: ccaperton@bisdtx.org

Phone Number: 512-332-2670 EXT. 54205