About Me
Hello and welcome to my webpage! My name is Megan Freeman, and I am a first year teacher. I am brand new to the beautiful state of Texas! I grew up in a suburb just south of Detroit, Michigan with my parents, two brothers, and our golden retriever. I knew that I wanted to be a teacher since I was in elementary school. I attended Michigan State University and graduated with my Bachelor of Arts in elementary education in 2017. Last year, I completed my year-long student teaching internship in a suburb of Lansing, Michigan while attending graduate school at Michigan State University.

I knew that I wanted to move out of state to begin my teaching career, and after doing a lot of research, I narrowed my search down to Austin and a few other cities down south. When I visited Austin for the first time, I instantly fell in love with its vibrant and lively culture. I also have family from Texas, so I was sold on the central Texas area. In my free time, I love to read, run, try new foods, and spend time with family and friends.

I am beyond excited to be a part of the Bluebonnet family, and I could not imagine a better school to be teaching at. I am so grateful to be teaching 4th grade math and science at BES, and I know that we are going to have a fantastic 2018-2019 school year!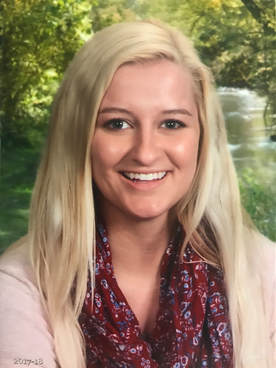 Contact Information
Megan Freeman

Cell phone: 313-910-0963

Room number: 407

Conference hours: 9:55-10:50 A.M. Monday - Friday