I'm Mr. Bill Reilly. I am excited to be teaching my first year at Cedar Creek Intermediate School! I am an archaeologist and have been a teacher for over 37 years. I work on connecting schools around our planet and I help to send students to school in Uganda and Belize. My wife and I love to travel and I have been in over 30 countries. I also love animals and nature.

I love teaching 6th graders about our world and it's cultures. I hope that all of my students become life-long learners and learn to appreciate our planet and all of it's wonders!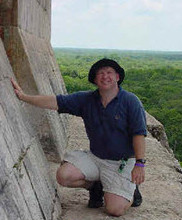 Parents are our students greatest asset. I want to work with you to make sure your child has a happy and successful year!

The best way to contact me is by email at:

wreilly@bisdtx.org

I check email throughout the day and will try to respond as soon as possible.

My conference time is from 8:30am-9:30am on M,W,F.