Return to Headlines
Derek Eberly Promoted to Director of Special Programs and Services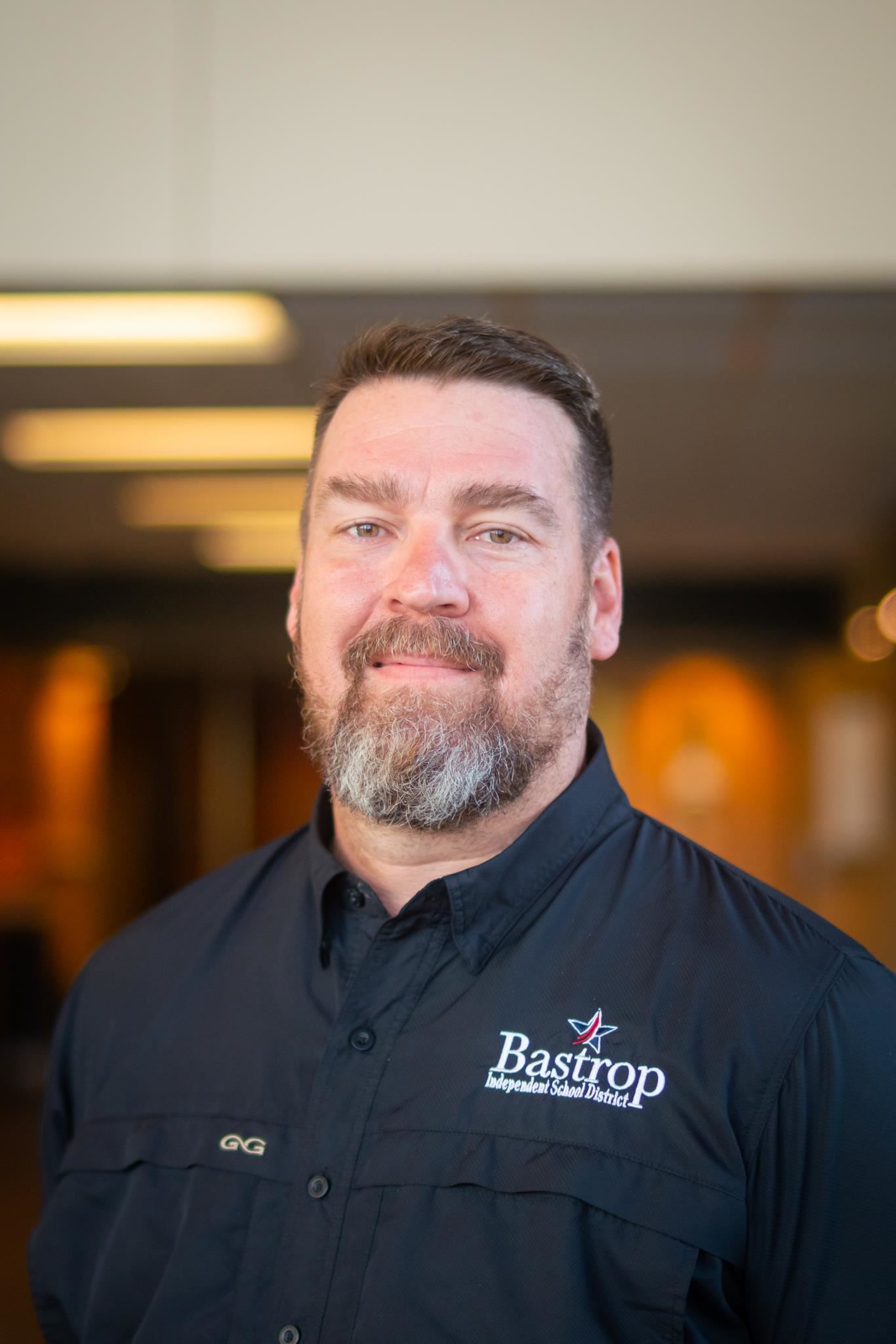 Bastrop Independent School District has promoted Derek Eberly to the position of Director of Special Programs and Services. He replaces Jackie Waneck who is furthering her education at St. Mary's University School of Law this fall. Eberly has served as the Associate Director in the same department since 2015.
"I am humbled and honored to be selected as the Director of Special Programs and Services for Bastrop ISD. I look forward to facilitating growth in our department as we strive to support the mission, vision, and values of BISD. Our team will pay special attention to building strong relationships with families and staff to ensure our students thrive," said Eberly.
The Special Programs and Services Department's mission is to empower children by preparing them in the development of skills leading to future education, employment, and independent living by designing, implementing, and evaluating individualized programs and services.
This will be Eberly's 21st year in education and 11th year in Bastrop ISD. Prior to being the Associate Director, he served as the Inclusion Coordinator, also with Bastrop ISD. Eberly was the Associate Principal of Del Valle High School from 2005 to 2012 and began his educational career at Pine Tree ISD in Longview as a teacher from 2001-2005.
"We are pleased to have Derek step into this new role," said Dr. Matt Warford, Associate Superintendent of Curriculum & Instruction. "His wide range of experience will continue to be an invaluable resource to support students, teachers, administrators, and parents in designing and implementing services for our students."
Eberly holds a Bachelor of Business Administration from Texas State University and a Master of Educational Administration from Stephen F. Austin State University. He and his wife, Jennifer, who serves as the Director of Early Literacy for Bastrop ISD, have three children who all have attended BISD schools since kindergarten. In their spare time, they enjoy spending time as a family outdoors.