Return to Headlines
Join Our Team of Counselors and Make a Difference Today!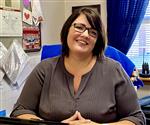 Genny Ackermann spent 20 years of her career in the classroom and loved every minute of it, but a desire for new opportunities to help her grow as a person and in her profession pulled her into counseling.
As a guidance counselor at Emile Elementary School in Bastrop ISD, Ackermann found a renewed calling when a student sought her out to share some good news. "She was looking for me. I was her person. When something happened in her life, she wanted to tell me. It's very refreshing to help guide someone into the person they want to be. It's amazing!" she said.
Ackermann says she loves being a counselor in Bastrop ISD. "This school district is a great place to work because of the community we serve. We continue to grow and become more diverse. There are a lot of students and families who need our help, and the administration gives us the resources and support we need to do our jobs.
Cedar Creek Middle School guidance counselor Maggie McBride agrees. "One of the main reasons I love my job is knowing that I have the full support of my administrative team, of the principal. And I can call the directors at the central office any time and get the help I need. That support gives me more confidence to do my job."
McBride taught at Cedar Creek High School in the years preceding her current counselor role. While there, she came into contact with students she knew needed help, but in her role as a teacher, there was only so much she could do. She was motivated to return to school to earn counseling credentials. "Since I started this position at Cedar Creek Middle School, there have been challenges, but that's okay. That's part of the job because really at the heart of what I do and why I do this is because I get to guide my kids to become their best selves."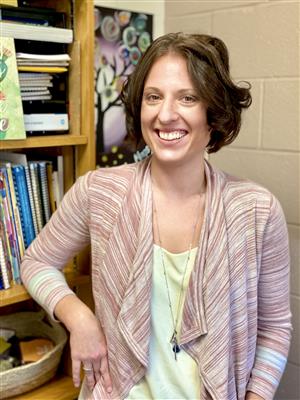 McBride amplifies this thought with a story about a former student she ran into at the grocery store. "He came up to me with a big smile and was very excited to see me. He struggled at home and in school, but I always supported him. When I saw him that day, he said, "Miss, I made it." That touched my heart. Yes, I helped guide him, but he did the work to get where he is today. I'm so proud of him," she said.
Both Ackermann and McBride agree their job as a guidance counselor is a career that didn't cross their minds when they first started teaching, but they embraced the opportunity and are glad they did.
"Being able to work with students and their families, while working with an amazing staff, in a great school district is something that makes me proud. I can't imagine working anywhere other than Bastrop ISD," Ackermann said. McBride echoes that sentiment, "I look forward to coming to work every day because I know I'm going to make an impact on someone's life today."
At the end of the day, making a difference is what it's all about.
Bastrop ISD has two current openings for guidance counselors. If you or someone you know would make a great addition to our team, please apply today on our website.
Cedar Creek Intermediate School Counselor