Return to Headlines
Stagman Promoted to Principal of Cedar Creek High School
Bastrop ISD has selected Kasie Stagman to be the Principal of Cedar Creek High School. Stagman has served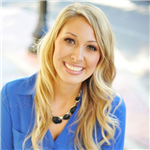 as interim principal since June 2022.
"I am excited and honored to be chosen as the principal of Cedar Creek High School," said Stagman. "I want to continue building on the foundation of great traditions already established at CCHS, as our teachers and staff help students reach their full potential, and look for new opportunities to take our school to greater heights!"
Her career, which spans nearly 15 years, began as a speech teacher and coach at Bastrop High School. She also taught in Dickinson and Del Valle high schools. As a former lead counselor at Del Valle High School (2014-2020), Stagman learned the value of listening to and guiding students towards postsecondary success. As Associate Principal (2020-2022) and Interim Principal at CCHS, her focus has been on comprehensive instructional leadership, providing "just in time" training for staff in the areas of academic conversations, higher order thinking, student learning outcomes, and classroom support.
"Kasie's experience in all facets of the educational system from the classroom, to the counselor's office, to her role as an assistant and associate principal provide a well-rounded perspective and an array of experience that will serve Cedar Creek High School well," said Superintendent Barry Edwards. "CCHS is poised for tremendous success under her leadership!"
During her time as Interim Principal, Stagman focused on ensuring student and staff safety and creating opportunities for student leadership, voice and ownership of their learning. She says her goal is to empower students and their parents to fully understand the high school system and opportunities available to them as they prepare for the future, whether that be at the college level, in a career field, or serving in our nation's armed forces.
Stagman is a Licensed Professional Counselor. She holds a bachelor's degree in communications from Howard Payne University and master's degree in school and clinical counseling from Lamar University. Kasie and her husband Adam, a teacher in Bastrop ISD, have two boys, Lane and Easten, both of whom attend Mina Elementary.