Return to Headlines
Emily Allen Promoted to Principal at Mina Elementary School
Emily Allen will take the lead at Mina Elementary School for the 2020-21 school year. Allen has served as assistant principal at the campus since 2015.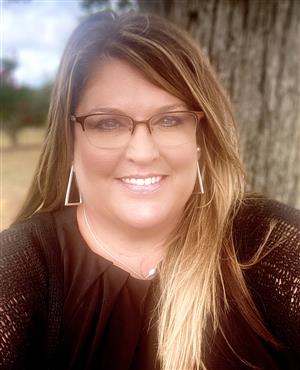 She replaces Reba King, who became the district's Director of Early Literacy earlier this month. Allen will start her position effective immediately.
"I'm so honored to continue my career as the Principal of Mina Elementary, a school that has been my home for the past five years. I have strong relationships with my colleagues and our families, and I know the high expectations we have set for ourselves. I will continue the proud traditions that make Mina Elementary a wonderful school and seek new heights together for our amazing students!"
Allen began her career in 1996 as a kindergarten teacher in Livingston ISD before moving to Bastrop in 2004. She taught kindergarten at Red Rock Elementary and coordinated the Response to Intervention services for the campus. In 2015, she became assistant principal at Mina Elementary. As assistant principal, Allen created a program to reward positive behavior and to build relationships with students. She also implemented community circles, an initiative that helps students to discuss and solve problems before they lead to disciplinary consequences. Both programs have increased student engagement and achievement.
"Emily has done a tremendous job as assistant principal at Mina, and she was the natural choice to take over the top spot at that school. She understands the importance of developing the whole child, including academic achievement as well as social and emotional development," said Superintendent Barry Edwards. "She has my full confidence to lead Mina Elementary in its next steps of success."
Allen holds a bachelor's degree from Tarleton State University and a master's degree from Lamar University. She and her husband Ross make their home in Bastrop along with their two children, Easton and Averi, a Bastrop High School 2020 graduate.