Return to Headlines
Bastrop ISD Earns Highest Fiscal Accountability Rating for 15th Straight Year
DISTRICT NEWS RELEASE
Contact: Kristi Lee, Ed.D.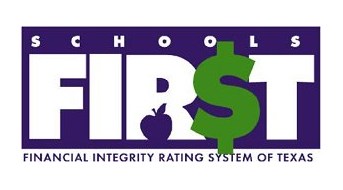 Executive Director of Communications
512.772.7106
FOR IMMEDIATE RELEASE
November 17, 2017
Bastrop ISD recognized with state's highest fiscal accountability rating for 15th straight year
(Bastrop) – Bastrop ISD has received its final financial accountability rating of "Superior Achievement" under the Financial Integrity Rating System of Texas (FIRST) for 2016-2017. FIRST is designed to encourage public schools to manage better their financial resources so that the maximum allocation is directed for instructional purposes. Bastrop ISD spends 61% of its $86.8 million budget on instruction and has an administration cost ratio of 5.5%, less than the state's recommendation of 10%.
"So proud and appreciative of our Chief Financial Officer Sandra Callahan and her team in the Business Office for another outstanding year," said Superintendent Steve Murray. "For 15 years in a row, the district has been recognized for financial stewardship, transparency, and operational performance. This is one more reason to be proud of Bastrop ISD."
The 2016-2017 ratings are based on 2015-2016 annual financial reports provided by the district to the Texas Education Agency (TEA). Those reports are examined by an external auditor on 15 indicators including administrative cost expenditures, accuracy, financial vulnerabilities, and weaknesses in internal controls. Districts are assigned a letter grade (A, B, C or F) and a rating of Superior, Above Standard, Meets Standard, or Substandard.
"As a district, we are committed to excellence, and our team in the Business Office is no exception," Callahan said. "We don't take this rating for granted. Every year, it takes hard work, diligence, and a watchful eye, and I am proud to have earned a Superior Achievement rating again this year."
Bastrop ISD is located 30 miles southeast of Austin and serves nearly 11,000 students from the communities of Bastrop, Cedar Creek, Red Rock, Rockne, Paige and other rural areas of Bastrop County.
###