Return to Headlines
Hearts of Champions in Bastrop ISD
October 24, 2017 was a proud day for Bastrop ISD and for two talented band directors.
On that day in Burger Stadium, at the UIL Region 18 Marching Band Contest, both the
Cedar Creek High School band and the Bastrop High School band earned first division
ratings and advanced to the Area Contest. It was an historic first for the Eagles, and it
ended a drought for the Bears, who hadn't advanced to Area in 16 years.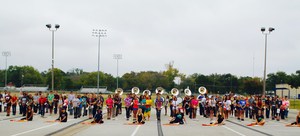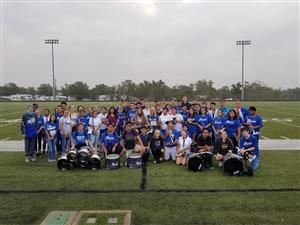 Students were overjoyed at their accomplishment. "I immediately started crying, and I
turned to Joselyn and said 'We did it!'," recounted Francesca Ramirez, drum major for BHS.
Gabby Gonzales, who plays clarinet in the CCHS marching band, had a similar reaction. "
All the hard work we put in finally paid off," she said.
The first division ratings qualified both schools to compete in the Area D Marching Contest on
October 28 held at Gupton Stadium in Leander. A total of 33 bands performed that day, and of
those, both Bastrop ISD bands advanced into the finals. In the end, Cedar Creek would take
home the 9th spot, and Bastrop would take the 10th. Only the top six bands advanced to compete
for the state title.
"We have a great group of kids, a very talented group," said Chris Mendez, director of the Eagle
marching band. "But I was still shocked. It was mindblowing! We did not expect to score that high and
make it into the final 10!"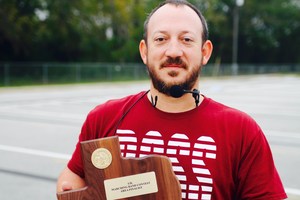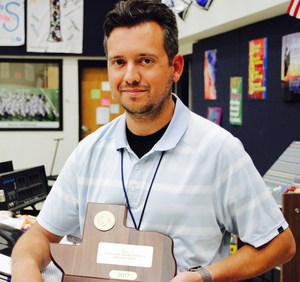 Kenneth Gilbreath, director of the BHS band, agreed. "It's fantastic! We didn't really expect it, but it's
amazing that we did it. It's overwhelming!"
Both men say they are proud of their students' accomplishments, and they understand what the
legacy of these unexpected wins means for Bastrop ISD and for the fine arts program. They don't
intend to rest on their laurels.
"I think it just kind of changes the whole outlook and how people view us," said Gilbreath.
Mendez agreed, saying "It proves we are definitely doing something right out here."