Return to Headlines
CCHS Students Take Top Honors
DISTRICT NEWS RELEASE
Contact: Kristi Lee, Ed.D.
Executive Director of Communications
512.772.7106
FOR IMMEDIATE RELEASE
October 4, 2017
CCHS Students Take Top Honors
(Bastrop) – Cedar Creek High School has five students who earned high honors through the Preliminary SAT/National Merit Scholarship Qualifying Test (PSAT/NMSQT®).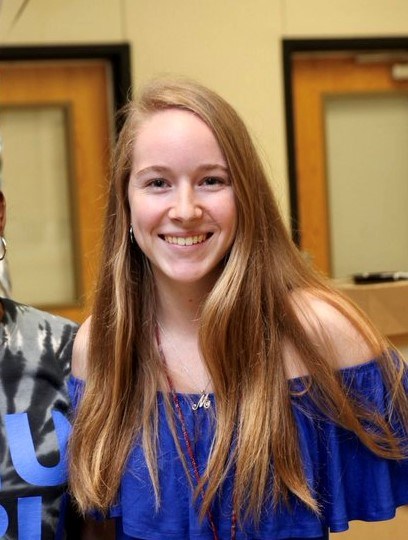 Melanie Peavy has been named a Commended Student. Of 1.6 million students who took the exam, she is among about 34,000 nationwide to earn this honor. She will receive a Letter of Commendation from her principal and from the National Merit Scholarship Corporation (NMSC). Ariana Alvarado, Gabrialla Hendrix, and Jordan Pedroza were named National Hispanic Merit Scholars. This honor puts them in the top two percent of all Hispanic/Latino students who were invited to apply for recognition under the National Hispanic Recognition Program.
Eric Davis has been named a National Merit Semifinalist and is the only CCHS student to advance in the National Merit Scholarship competition. He will now apply for Finalist standing. Finalists will be selected in February 2018. Sometime between March and June, the NMSC will announce its winners (approximately 7,500 students). In selecting winners, the NMSC will consider a Finalist's academic record, information about the school's curricula and grading system, two sets of test scores, the principal's written recommendation, student activities and leadership, and the Finalist's own essay.
"I couldn't be prouder of all of these students," said Bridgette Cornelius, Principal of Cedar Creek High School. "I want to congratulate them on a stellar performance on the PSAT and on their commitment to academic success overall. The class of 2018 is making its mark!"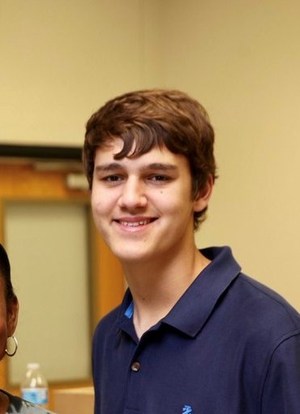 Bastrop ISD is located 30 miles southeast of Austin and serves nearly 11,000 students from the communities of Bastrop, Cedar Creek, Red Rock, Rockne, Paige and other rural areas of Bastrop County.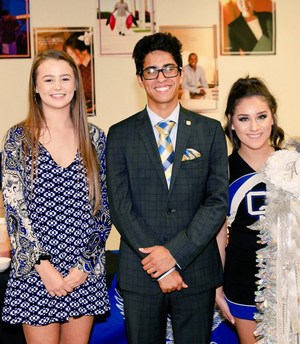 [Pictured top right respectively are: Megan Peavy, Eric Davis; group includes Gabrialla Hendrix, Jordan Pedroza, and Ariana Alvarado.]
###