Return to Headlines
BISD Employees See Pay Increase
July 12, 2018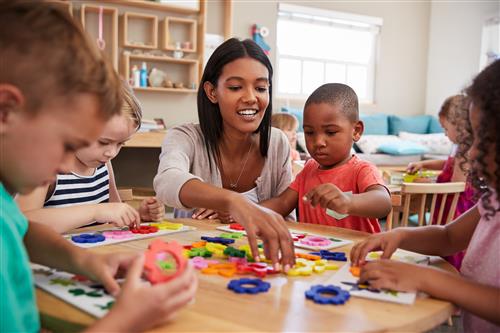 (Bastrop) – Teachers in Bastrop ISD will see a 2 percent pay increase for the 2018-2019 school year. All other employees will receive an increase of 2 percent of the midpoint for their pay category.
The starting salary for new teachers with a bachelor's degree will begin at $46,300 plus a stipend of $1,100 to $1,300 for an advanced degree. The adopted budget also continues a stipend of $4,500 for a bilingual-certified teacher and creates six new teaching positions to accommodate growth in student enrollment.
"In considering what kind of pay raise we are able to provide each year, it's important for us to be thoughtful and deliberate, and I'm confident we've done that," said Sandra Callahan, Chief Financial Officer for Bastrop ISD. "We want to keep the talented, experienced teachers we already have and be competitive with surrounding districts so that we attract the best new teachers we can find for our students."
The $90.5 million general fund budget also includes investments in the district's Social Emotional Learning (SEL) initiative, which began in the intermediate and middle schools in the fall of 2017. This initiative will expand to the elementary schools this year. SEL is part of a comprehensive program to help children employ positive ways to resolve conflicts, understand behavior triggers, and develop character competencies.
Also included in this year's budget are upgrades to the district's network infrastructure and the addition of 900 new Chromebooks for student use. These Chromebooks replace outdated equipment per the district's technology replacement plan. As part of that plan, two more campuses this year will see the installation of flat-panel monitors with wireless projection in all classrooms. This move will lower overall costs of ongoing equipment maintenance since projector bulbs will no longer be needed.
"We want to demonstrate openness and transparency in the way we make budgetary decisions, which is why all of our financial information is available on our website for the public to view at any time," said Barry Edwards, Superintendent of Bastrop ISD. "We appreciate that our staff, principals and department heads, and most especially our board of trustees, work hard to make sound financial recommendations and decisions, and that's something I'm proud of and that our community can have confidence in."
Bastrop ISD is a fast-growth school district 30 miles southeast of Austin. The district encompasses nearly 450 square miles and serves 11,000 students from the communities of Bastrop, Cedar Creek, Paige, Red Rock, and Rockne.
###