Return to Headlines
Bastrop ISD Selects Eliot Allen as Director of Athletics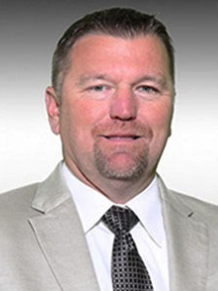 After a comprehensive search with more than 55 applicants, Eliot Allen has been selected as the Director of Athletics for Bastrop Independent School District. He will begin his new position next week.
Allen comes to Bastrop from Brenham Independent School District, where he has served as the athletic director and head football coach since 2017. Under his leadership, the football team was regional semi-finalist twice and bi-district finalist once. In addition to successes in football, teams earned playoff spots in volleyball (2018-22) and girls soccer (2019) and earned 5th in state for boys track (2021). The program also had regional and state qualifiers in swimming in 2018, 2019, and 2020.
With a career coaching record of 149 wins and 74 losses, Allen is a five-time winner of the Coach of the Year award and a multi-year finalist for the Houston Touchdown Club Coach of the Year. In 2017, he was inducted into the Greater Houston Football Coaches Hall of Fame.
"We are thrilled to have a leader of Coach Allen's caliber take the helm of Bastrop ISD athletics," said Superintendent Barry Edwards. "He brings a wealth of knowledge, experience, and passion for sports that will inspire student athletes and coaches alike to be their best and to pursue excellence on the field, on the court, and in our classrooms. He has a track record of building successful programs, and I am confident Coach Allen is the right person at the right time to help Bastrop ISD athletics achieve what we know we can achieve."
​​Allen began his coaching career in 1994 in Brownwood, Texas, followed by two years at Hull-Daisetta High School (1995-97) where he coached football, powerlifting, golf, and track. He spent three years at Giddings High School (1997-2000) as linebacker coach and defensive coordinator and helped lead the team to two playoff appearances including the state semi-finals. The bulk of his career was spent at Stratford High School (2000-17) in Spring Branch Independent School District as campus athletic director and head football coach. Stratford had 12 straight playoff appearances and the first district championship the school had seen in 18 years. In 2014 his program was voted best overall athletic program in the Greater Houston area.
"I am extremely excited to be part of the Bastrop ISD community," said Allen. "It is clear to me that Mr. Edwards is passionate about the future of the district's athletics program, and I am looking forward to meeting and working with our coaches, athletes, parents, and fans."
In addition to coaching accomplishments, Allen has held numerous leadership positions including senior regional director for the Texas High School Coaches Association, president and vice president of the Greater Houston Coaches Association, and member of the Houston Touchdown Club Player of the Year Selection Committee. Allen also has coached a number of college and professional athletes including Andrew Luck, Sam Miller, Jeremiah Briscoe, and Jordyn Brooks.
Eliot Allen is a 1989 graduate of Seagraves High School in Seagraves, Texas where he was a multi-sport athlete. He continued his athletic career in football and track at Oklahoma Panhandle State University in Goodwell, Oklahoma, graduating in 1994 with a bachelor of science degree. He and his wife, Katie, have two grown children. Daughter Kelcy is a graduate of Texas State University and is engaged to be married. Son Hayden currently attends Texas State University.