Return to Headlines
Warford Tapped as Associate Superintendent of Curriculum and Instruction, Lee Promoted to Deputy Superintendent
Dr. Matt Warford has been named Associate Superintendent of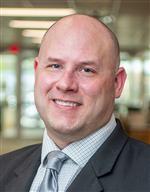 Curriculum and Instruction for Bastrop Independent School District. Dr. Warford is expected to begin his new role effective immediately.
Warford comes to BISD from the Aldine Independent School District, one of the largest in the state with 67,000 students. Since 2019, he has served as the Assistant Superintendent of Teaching and Learning. Warford has led the implementation of key initiatives involving literacy, math, academic intervention, dyslexia services, and performing/visual arts for the district. He also has been responsible for core content curriculum and instruction and comprehensive professional learning for all staff.
"Dr. Warford has a mindset of excellence with a track record of achievement to back it up," said Superintendent Barry Edwards. "His background in both large and small districts, coupled with campus and district executive leadership experience, will help Bastrop ISD advance important initiatives we've already been working on, including early literacy, math achievement, career and technical education, and bilingual education."
With more than 20 years experience, Warford has served as a teacher, instructional specialist, assistant principal, and principal in addition to district leadership roles. He holds a bachelor's degree from Texas A&M University, as well as a Master of Education in Administration, Master of Education in Curriculum & Instruction, and a Doctorate of Education, all from the University of Houston.
"I look forward to building relationships in this amazing community as we work together to deliver the academic excellence and opportunities our students deserve," Warford said. "Great work has already been done, and I am eager to continue that positive trajectory. Thank you for welcoming me to the Bastrop ISD team!"
Dr. Warford and his wife Melissa have three daughters--Mia, 17, Emersyn, 12, and Adelyn, who is six. The Warford family are self-professed Disney fanatics and look forward to bringing that same passion and enthusiasm for fun when they make Bastrop their home.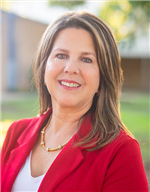 The District also promoted Dr. Kristi Lee to the position of Deputy Superintendent. Lee joined Bastrop ISD in 2016 and has served as Associate Superintendent leading the district's award-winning communications and community relations departments.
"Dr. Lee has the experience and proven record of high performance results in the private sector, and as a teacher, principal, and Bastrop ISD's Associate Superintendent, that have earned her the opportunity to serve as the next Deputy Superintendent of Bastrop ISD schools," said Edwards. "Kristi has consistently demonstrated she is an exceptional asset to both the district and to the wonderful community we are both so fortunate to serve. I have no doubt that Dr. Lee will continue to advocate tirelessly for our staff, our students, and the community in her new role as Deputy Superintendent. I am both proud and excited about the direction of BISD!"
Lee has 17 years of experience in public education as a teacher, elementary principal, high school principal, and district leader. In addition, she has more than a decade in sales and management training for the financial industry, including business consulting with women entrepreneurs. During her tenure with BISD, Dr. Lee helped to usher in the District's first successful bond program in 14 years, which will build two new schools and make significant improvements throughout the District. Most recently, Lee spearheaded the District's strategic planning initiative that will guide the District for the next three to five years.
"I am deeply honored and humbled to continue serving this district that I love in a new capacity," said Lee. "I appreciate the confidence Mr. Edwards has shown in me, and I am committed to helping us be the best district we can be. With our amazing students, staff and community, I believe the future is bright for Bastrop ISD!"
Dr. Lee holds a Bachelor of Arts in English and Political Science from Stephen F. Austin State University, as well as master's and doctorate degrees in educational leadership and policy from Sam Houston State University. She is the staff liaison for the Bastrop Education Foundation and the Executive Board for the Bastrop Chamber of Commerce, where she chairs the Governmental Affairs team. Lee also serves on the Board of Directors for Visit Bastrop.
-------------------------------------------
The Bastrop Independent School District is a proud public school system in the picturesque Lost Pines of Central Texas, conveniently located just 30 miles southeast of Austin, 100 miles northeast of San Antonio, and 130 miles west of Houston. Bastrop ISD is made up of 15 schools, more than 12,000 students, and 433 square miles throughout Bastrop, Cedar Creek, Dale, Paige, Red Rock, and Rockne. To learn more about Bastrop ISD, please visit www.bisdtx.org.
For more information, contact BISD Communications at news@bisdtx.org or 512-772-7100.