Return to Headlines
Scot Bunch Named BISD Chief of Police/Director of Safety & Security
June 3, 2019
Scot Bunch Named Bastrop ISD Chief of Police/Director of Safety & Security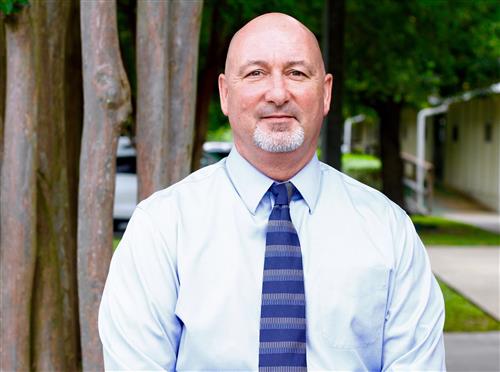 Scot Bunch will join Bastrop ISD as Chief of Police/Director of Safety & Security, replacing Jeff Yarbrough who resigned in March. The district's police force has been under the direction of Officer Colin Shadwell, who will remain in place as interim until Bunch fully transitions into the role later this month.
"We are excited about Scot joining our team and look forward to the positive impact his leadership will make in Bastrop ISD and in our community," said Superintendent Barry Edwards. "His unique experience in both law enforcement and campus administration will allow him to understand better our needs and to craft solutions that are in the best interests of our students and staff."
Bunch brings more than two decades of experience in law enforcement and school-based policing with the Garland Police Department. He has been a patrol officer, patrol lieutenant, school resource officer (SRO), SRO training officer, and administrative lieutenant to the chief of police. Following retirement from the Garland PD, his family moved to Florida where Scot became a teacher and SRO at Madison Preparatory High School. He then served as principal and chief law enforcement officer.
He holds a master's degree from Saint Leo University in criminal justice administration and a bachelor's degree from Mountain State University in organizational leadership. He is a Master Peace Officer and is credited with starting the first SRO training academy along with other officers in the state of Texas.
"My wife and I are excited to be coming back to Texas and look forward to making Bastrop our home," said Bunch. "As Chief, my number one focus will be the safety of our students and staff. I look forward to meeting everyone and building relationships on our campuses, with families, and in the community so that we can effectively work together to keep our schools safe."
Bastrop ISD's Chief of Police/Director of Safety & Security will lead a team of experienced police officers, security personnel, and truancy staff. He will oversee district emergency operations, as well as preparedness drills and emergency response training for staff and students. In addition, the Chief will liaise with city, county, and state law enforcement agencies to ensure the safety and security of our campuses.
Bunch and his wife Kara plan to relocate to the Bastrop area as soon as possible. They have one daughter currently in college and three grown sons, one of whom is a second grade teacher. The other two serve in the United States Armed Forces.
Bastrop ISD will be announcing a reception in the coming weeks so that the community can meet Chief Bunch and welcome him to our school district family.