Return to Headlines
Gosselink Selected to Lead Bastrop High School
June 10, 2019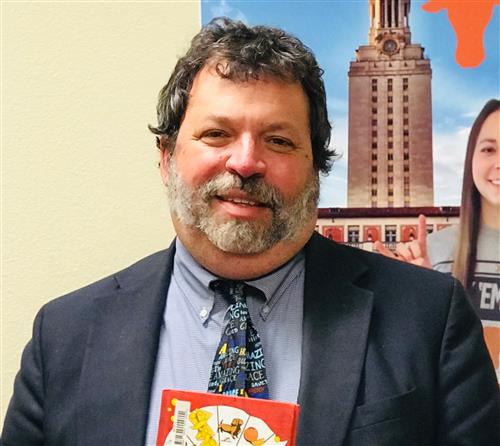 (Bastrop) – Bastrop High School Assistant Principal John Gosselink has been chosen as the next principal of that campus. He replaces outgoing principal Brad Brown, who will be retiring.
For nearly 20 years prior to campus administration, Gosselink was one of the most popular and celebrated teachers at Bastrop High School. During his time as an assistant principal, Gosselink coordinated campus testing, textbook distribution and management, the Bastrop Education Foundation Rising Stars program, and professional development/mentoring of Advanced Placement teachers. For the past four years, he has served as a key member of the campus leadership team, building positive and effective relationships with students, parents, and the community.
"I'm very grateful to Mr. Edwards and his team for giving me the opportunity to lead Bastrop High School," said Gosselink. "I believe that with the administration, teachers and students working together, we will do such things that will make our community proud. It's a great day to be a Bastrop Bear!"
Gosselink holds bachelor's and master's degrees in English from Stephen F. Austin State University in Nacogdoches, Texas. He earned administrative certification from Lamar University in Beaumont, Texas.
"Although there were several talented candidates for the principal's opening at Bastrop High School, we didn't have to look far to find the very best person for the job," said Superintendent Barry Edwards. "John has the respect and affection of staff and students alike, and I am confident he will take BHS to new heights!"
John and his wife, Ally (who is a librarian at Bastrop Middle School), have two daughters and one son. Julia Grace and Tess are graduates of Bastrop High School. Julia Grace attends the University of Texas in the business honors program. Tess graduated just this year and plans to join her sister at the University of Texas under the Plan 2 Honors and business program. John, Jr. is a sixth grader at Bastrop Intermediate School.