Return to Headlines
Daniel Brown Tapped to Lead Cedar Creek Middle School
May 15, 2020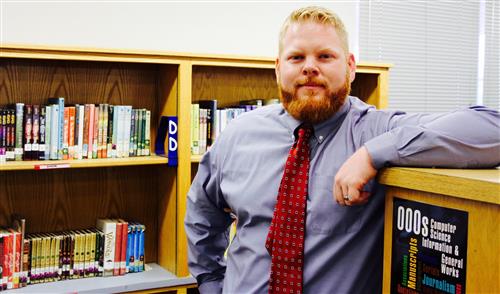 (Bastrop) – Bastrop Intermediate School principal Daniel Brown has been named the next principal of Cedar Creek Middle School. Brown will replace Jim Hallamek, who announced his retirement from public education earlier this month.
"I appreciate the opportunity to lead Cedar Creek Middle School and to serve the community where my family lives," said Brown. "CCMS has a talented staff who have proven their readiness and willingness to do what is best for kids. I am proud to be part of that tradition and feel confident it is something we can build upon."
Brown began his career in public education in Northside ISD in San Antonio. He taught social studies, coached football, and assisted with the implementation of a Professional Learning Community model. He made the move to Cedar Creek High School in 2011, where he served as a teacher, coach, and an administrative intern. Beginning in 2015, Brown became Assistant Principal at Bastrop Middle School, and since 2017, he has served as principal of Bastrop Intermediate School. Under his leadership, the campus improved its accountability rating two letter grades.
"Daniel's ability to inspire a group of teachers and to build relationships with students and their families will be key to his successful leadership of CCMS," said Superintendent Barry Edwards. "He brings a unique blend of experience from intermediate school to high school that we believe will have a powerful impact on our 7th and 8th graders in Cedar Creek."
Brown has a bachelor's degree and master's degree from Sul Ross State University in Alpine, Texas. He is set to begin his new position at Cedar Creek Middle School in June, and the campus expects to welcome nearly 970 students for the 2020-21 school year.