Return to Headlines
BISD Receives Award for Financial Transparency
Bastrop ISD Awarded Financial Transparency Star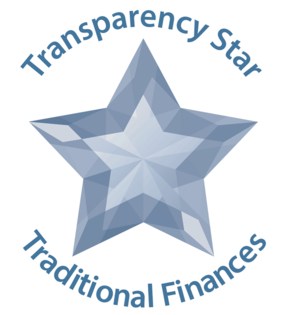 from Texas State Comptroller
(Bastrop) – Texas Comptroller Glenn Hegar announced July 6 that Bastrop ISD achieved specific financial transparency goals through the Comptroller's Transparency Stars program. The district earned a star award in Traditional Finances, which recognizes entities for their outstanding efforts in making their spending and revenue information available.
The Comptroller's office launched the Transparency Stars program in March 2016 to recognize cities, counties and school districts making important strides to greater government transparency and providing easy online access to important financial data.
"By providing meaningful financial data in addition to visual tools and analysis of its revenues and expenditures, Bastrop ISD has shown a true commitment to Texas taxpayers. This effort achieves the goals set by my office's Transparency Stars program," Hegar said. "I am pleased to award Bastrop ISD a star for its accomplishments."
Local government entities can apply for stars in the areas of:
Traditional Finances,
Contracts and Procurement,
Economic Development,
Public Pensions, and
Debt Obligations.
After receiving an initial star for Traditional Finances, districts can apply for other stars, each of which comes with a strict set of criteria. For more information and guidelines about the program, visit the Comptroller's Transparency Stars website.
"We have worked hard to be open and transparent with our taxpayers because we want the public to feel confident about how the district spends the funds entrusted to us," said Sandra Callahan, Chief Financial Officer. "I am proud that Bastrop ISD has received this latest Comptroller's award. Our goal is to continue to meet the Comptroller's and our community's high expectations of us."
Bastrop ISD is located 30 miles southeast of Austin and serves approximately 10,600 students from the communities of Bastrop, Cedar Creek, Red Rock, Rockne, Paige and other rural areas of Bastrop County.
For more information contact the Executive Director of Communications, Dr. Kristi Lee at (512) 772-7106.