Return to Headlines
Hill Named CCHS Athletic Coordinator, Head Football Coach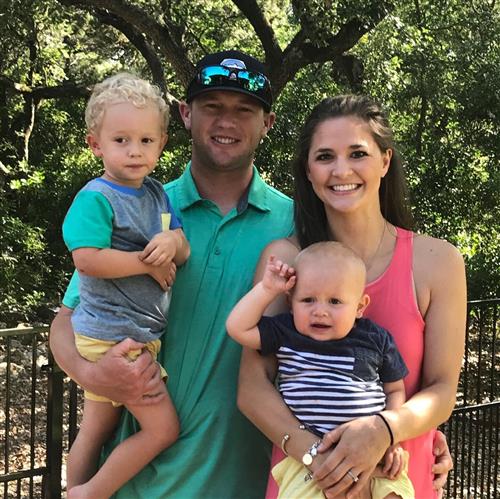 Feb. 27, 2020—Bryan Hill, co-offensive coordinator for Smithson Valley High School, has been named the Cedar Creek High School athletic coordinator and head football coach. He is expected to begin his new role on March 9.
Hill has eight years of coaching experience, most recently at Smithson Valley High School in Comal ISD under the leadership of father and Athletic Director/Head Coach Larry Hill, and alongside brother Glenn. This is Hill's second stint with the school, having previously served as running back/tight end coach and history teacher from 2015 to 2017, during which he was part of two playoff teams (6A Division I state quarterfinalist in 2015 and bi-district champion in 2016).
"We are excited to have someone like Bryan lead our football program at CCHS," said Andy Sexton, BISD director of athletics and administrative services. "Of all the many candidates, Bryan stood out as someone who truly cares about kids, has a vision for Cedar Creek athletics and really wants to be part of Cedar Creek High School and its community. We look forward to him putting his passion, resources and energy to work for football and all Eagle sports."
Prior to his current position at Smithson Valley, Hill coached and taught at Ronald Reagan High School in San Antonio (2017-2018), where he was offensive coordinator and first assistant. The team ended its season as 6A Division I bi-district champions. At Katy High School (2012-2014) Hill was quarterback coach. In his two seasons, the team was 5A Division II state champions and state runner up.
"We are excited to welcome Coach Hill as the newest member of the proud Eagle family," principal Bridgette Cornelius said. "I am confident he is going to focus his efforts on building relationships with our students, coaching staff and faculty, and I look forward to seeing continued success for all of our athletic programs."
Hill is a former high school quarterback at Smithson Valley, where he graduated in 2007. He was an all-area and all-state quarterback. He began his collegiate career as quarterback for the University of Houston Cougars, then for the next three seasons at Texas State University until he graduated in 2011 with a Bachelor of Exercise and Sport Science. Hill also holds a Master of Educational Leadership from Sul Ross State University.
Bryan and his wife Lauren, a former educator, have three boys: 4-year-old Hunter, 2-year-old Hayes and Hudson, the couple's most recent addition last month.
"My family and I are extremely honored and excited for this opportunity to join an outstanding district such as Bastrop ISD," Hill said. "I look forward to working with the administration and community to continue building successful athletic programs at Cedar Creek High School."