I am originally from Michigan, where I attended the University of Michigan-Flint. While I was attending there, I met and married my amazing husband. I finished my BA in Psychology from Argosy University while my husband was stationed in New York in the Marines. In 2016, we moved to Texas and have loved it here ever since. When I'm not in the classroom, I am with my crazy family with 6 children, 2 dogs, 5 cats, 2 guinea pigs, a bunny, a turtle, and some fish.

I have been working in education for 3 years and this will be my first year at CCMS. I teach 7th grade Math, which is my all-time favorite subject. I enjoy making math fun and relatable for all my students. This year, coming out of COVID, will be focused on meeting the students where they are and making up any lost ground that may have happened over the last year. I am so excited to help the students grow and learn this year.

My 7th Grade students will need to have a composition notebook, pencils, highlighters, and at least one pen in a different color than black.

My class schedule is:

1st Period 8:58am-9:49am

2nd Period 9:53am-10:44am

3rd Period PLC Planning

4th Period 11:43am-12:45pm

5th Period 1:19pm-2:10pm

6th Period Conference 2:14pm-3:05pm

7th Period 3:09pm-4:00pm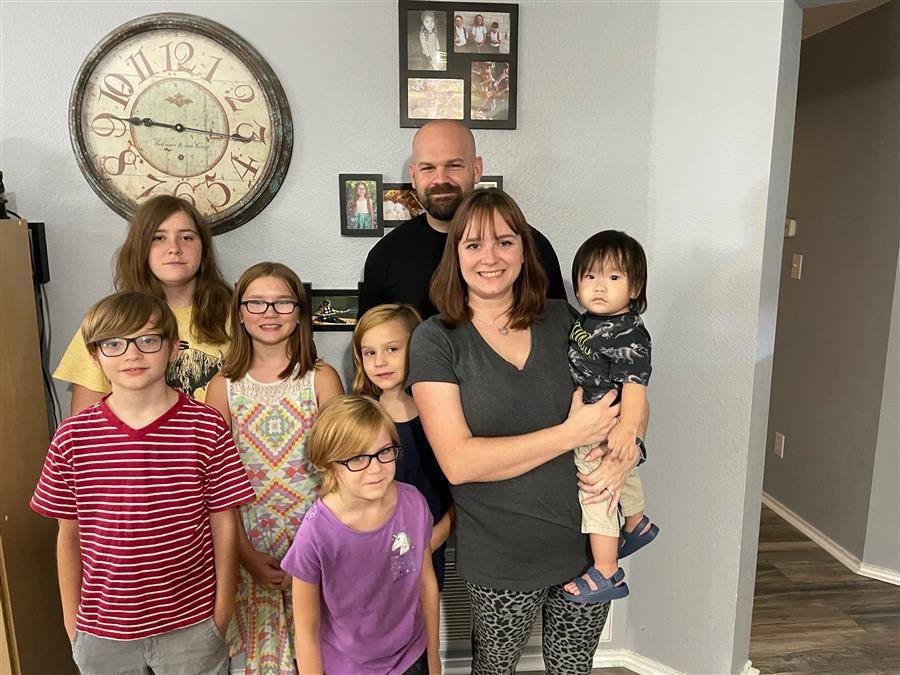 If you need to contact me, my phone extension is 34109, and my email address is gfleming@bisdtx.org. My conference time is M-F 2:14pm-3:05pm.
Last Modified on August 30, 2021