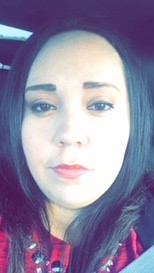 You can contact me via email at cocampo@bisdtx.org

You can reach me by calling the school's phone number at (512) 772-7230.

My conference period is Tuesday and Thursday from 9:35 am to 10:55 am.

I have tutorials every Tuesday and Wednesday from 4:10 pm to 5:00 pm.

I am also available Monday, Tuesday, and Wednesday morning from 7:30 am to 8:40 am.

On Thursdays and Fridays I am available from 7:30 am to 8:00 am.

I have UIL Spelling practice and Current Event discussions on rotating Mondays. There are still spots available!

I am the sponsor for CRCA's National Honor Society.
I am an alumni of the University of Texas at San Antonio (UTSA). I have a bachelors degree in History and a masters degree in Education with a concentration in Curiculum and Instruction.

This is my 7th year teaching and my 2nd year at BISD.

I currently teach Advanced Placement (AP) World History, Pre-AP World History, and AP Human Geography.

I am an AP Reader for AP World History.