Return to Headlines
BISD Announces Names for Two New Elementary Schools
Bastrop ISD is excited to announce the names for the two new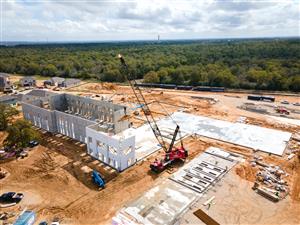 elementary schools that are currently under construction as part of the 2021 Bond Program.
The Board of Trustees approved Colony Oaks Elementary School as the name for the campus being built at 601 Sam Houston Drive. The school being built at 2380 FM 812 and Highway 21 will be named Camino Real Elementary School.
"The names for our two new schools are a perfect choice. They represent the geographical area and are rooted in history and the environment that surrounds them," said Bastrop ISD Board President Billy Moore.
A committee appointed by the Board of Trustees and district representatives considered nearly 60 nominations that were submitted during this nomination period by employees, community members, alumni, and parents. The nominations were presented to the Board during its regular meeting Tuesday, November 15.
The nomination for Colony Oaks Elementary said, "Bastrop is beautiful and we should honor the landscape that makes it so unique and special. The new elementary school will be located in the Colony subdivision surrounded by post oak trees. Oak trees are known for their long-life spans and roots which are considered symbols of longevity. A single oak can live for centuries and only reaches full maturity after living 700 years."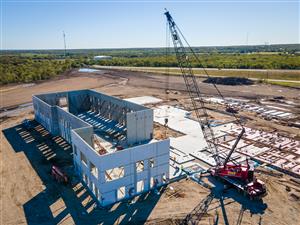 Camino Real Elementary is named after El Camino Real, also called King's Highway, a system of roads that dates back to the 17th Century and includes portions of Highway 21 in Bastrop County. El Camino Real was a "royal road" given special status for those having business with the Spanish crown. Not every route used by the Spanish was designated as a camino real. Caminos reales were routes that connected towns, capitals, and mining areas that had economic significance.
"We appreciate the community members who submitted nominations as well as the work of the committee who evaluated them," said Superintendent Barry Edwards. "It's an exciting time in the Bastrop Independent School District to be looking forward to opening two beautiful new schools, and we can now call them by name."
These two new elementary schools will help address growth at the current six elementary campuses. Both schools are slated to open in August 2023 and will be home to students in prekindergarten through fifth grade.