David Mcintyre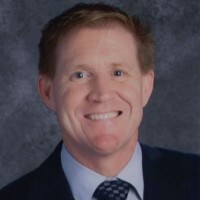 I am honored to be joining the Bastrop Middle School family. Middle school education is near and dear to my heart for I began my career as a middle school teacher back in 1996.

I have served as an educator for 23 years and 13 of these years has been as a school administrator. Prior to entering school administration I was a 7th grade English Language Arts teacher in California for ten years. The majority of my service as an administrator, seven years, has been at the middle school level.

My wife is a practicing psychiatrist in Austin and I am blessed to have two wonderful daughters. My oldest daughter Kaylia attends Southern Wesleyan University in South Carolina on an academic-golf scholarship, and my youngest daughter Gabriela will be starting her senior year this school term. In my spare time I dabble as a writer for middle grade readers and I have completed two books in my three part series, The Adventures of Orlando Decius. I feel honored to be your child's administrator and I look forward to meeting you in the near future.

Me siento honrado de unirme a la familia de Bastrop Middle School. La educación secundaria está cerca y es muy querida para mí porque comencé mi carrera como maestra de secundaria en 1996.

He servido como educador durante 23 años y 13 de estos años han estado como administrador de la escuela. Antes de ingresar a la administración escolar, fui maestra de artes del lenguaje inglés en séptimo grado en California durante diez años. La mayor parte de mi servicio como administrador, siete años, ha sido a nivel de escuela intermedia.

Mi esposa es psiquiatra practicante en Austin y tengo la suerte de tener dos hijas maravillosas. Mi hija mayor, Kaylia, asiste a la Southern Wesleyan University en Carolina del Sur con una beca académica de golf, y mi hija menor, Gabriela, comenzará su último año este trimestre escolar. En mi tiempo libre incursiono como escritor para lectores de grado medio y he completado dos libros en mi serie de tres partes, Las aventuras de Orlando Decius. Me siento honrado de ser el administrador de su hijo y espero conocerlo en un futuro próximo.
Missy Schuelke