My name is Lillian Rebecca Jones. I graduated from Louisiana State University in Baton Rouge, Louisiana. This is my 24th year of teaching. I have taught in Louisiana, Arizona and Texas. I have taught both First Grade and Kindergarten. My husband and I have three beautiful children, two girls (25 & 13) and a son(29). The one thing I hope you learn about me this year is that I LOVE teaching children! I hope you will take comfort in knowing that I will treat the children in my class as if they were my own. This means a lot of things: showing respect, treating them fairly, praising them where it is earned, and holding very high expectations- both behaviorally and academically. Here are some of the things I expect from every child every day! We call this our "Success Criteria"!

I expect them to come to school every day ready to learn!
I expect them to work hard every day!
I expect them to follow all the rules every day!
I expect them to be kind to each other!
I expect them to treat me with respect!
I expect them to become incredible readers, writers, scientists, and mathematicians!

All of these things will happen this year, and much more! I hope that we will ALL work together to help your child be a successful First-Grader and to work on becoming a life-long learner!

Looking forward to a wonderful year in First Grade!

Mrs. Jones

7:20-7:30 Morning Activities (Attendance graph, morning work)

7:30 -7:35 Morning Announcements, Pledges

7:35-7:50 SEL- Morning Meeting

7:50-8:30 Math

8:30-9:10 Guided Math & Math Stations

9:10-9:40 Math "Cub Challenge" Enrichment / RTI Intervention

9:40- 10:30 Specials: (A) Art (B) PE (C) Computers (D) PE

(E) Music (F) PE

10:30-11:15 RLA- Saxon Phonics / word work/Haggerty

11:15-11:45 Lunch

11:50-12:10 Recess (M) Swings (T) Small (W) Big (Th) Swings (F) Small

(5-minute transitions before and after)

12:15-12:45 Reading "Cub Challenge" Enrichment / RTI Intervention

12:45-1:45 Guided Reading & Literacy Centers

1:45-2:30 RLA/SS- Reading/ Writers Workshop

2:30-2:55 Science

3:00 Dismissal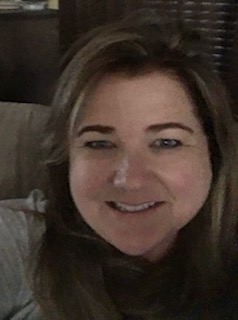 Mrs. Rebecca Jones

Emile Elementary

1st Grade

Please don't hesitate to contact me with any concerns you may have. You can call me at school (512) 772-7620, send me a note in your child's Frog Binder or email me at ljones2@bisdtx.org. I am available for conferences regarding your child's progress from 9:40-10:30 or 3:30-3:45.