**Welcome to My Corner of Learning!**

Hello, dear students, parents, and fellow educators! It is with great joy and enthusiasm that I introduce myself as Cristin R. Richards, an Audiologist (Au.D.) turned educator, embarking on my second career journey in the field of education. I am truly excited to be a part of Cedar Creek Intermediate school as a English Language Arts (ELA) teacher.

My journey to education has been quite the adventure. After dedicating years to the field of Audiology, I discovered my passion for teaching and decided to transition into the world of education. Last school year (2022-2023), I had the privilege of teaching 6th-grade science, an experience that further fueled my commitment to nurturing young minds and fostering a love for learning.

I believe that every student is a unique individual, and I am dedicated to creating a supportive and engaging environment that caters to their individual needs and learning styles. My goal is not only to impart knowledge but to also inspire curiosity and critical thinking, empowering students to explore the world around them with wonder and confidence.

When I'm not in the classroom (room 308), I can often be found immersed in my favorite hobbies. Reading, with its ability to transport us to new worlds, is a cherished pastime of mine and I'm currently reading Fairy Tales by Stephen King. I also have a fondness for movies, knitting, and spending quality time at the most magical place on earth, Walt Disney World – a place where magic and imagination intertwine.

I believe that a strong teacher-parent partnership is essential for a student's success. Communication is key, and I am always here to address any questions, concerns, or ideas you may have. Please feel free to reach out to me at **crichards1@bisdtx.org**. I'm eager to collaborate with you to create the best possible learning experience for your child.

As we embark on this exciting journey of discovery and growth, I am honored to be a part of your child's educational path. Let's work together to cultivate a love for learning and inspire a future filled with endless possibilities.

Warmest regards,

Cristin R. Richards, Au.D.
Educator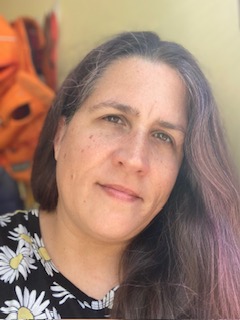 Cristin R. Richards, Au.D.

Please download School Status to recieve updates and information regarding your student. I can be reached at crichards1@bisdtx.org. My office hours are 9:24 am - 10:11 am and I can be available before or after school by making advanced arrangements.