I am originally from the South Coast of the United Kingdom. I first came to America in 1991 as an exchange student. I was studying Chemical Physics at the University of East Anglia, which ran exchanges with UT Austin. I attended UT as an exchange student for 2 semesters, went back to the UK, got my BSc. in Chemical Physics and applied to UT for graduate school. (Batchelor's degree's in the UK are typically 3 years). I started graduate school in 1993 in the Analytical Chemistry Department and after a few unexpected suprises (including the dept having a major fire in another lab!) I emerged with a Ph.D. in chemistry in 2000. My research was making color/IR sensors out of thin films of high temperature superconductors. After a couple of years working in Fishkill, NY as a Lithography Engineer for IBM where I worked on cutting edge (at the time) DRAM technology and process development, I decided to come back to Texas (I am from the South Coast of the UK, not the North!!) and escape all that snow and go back to Texas. By this time, I was married and my husband already lived in Austin.

After a bit I became a lecturer at UT Austin in the Chemistry Department, and have also been an Adjunct Lecturer at ACC teaching at Riverside and Rio Grande campuses. During this time we relocated out of Austin to somewhere much quieter, and we have lived in Bastrop County ever since. This is my first year teaching at CRCA (having less than 100 students in a classroom is rather nice!) and I am teaching 10th grade chemistry as well as 9th grade biology so Mrs. Lherisson doesnt have to be in quite as many places at once!

In addition to being a teacher since around 2003 onwards, I also have been a volunteer firefighter with Heart of The Pines VFD since 2008. My husband served as assistant chief from 2009-2012 and then chief from 2012 til he retired in 2017. We have faced three career fires in our district: 2009 (which many people forget), 2011 (which took our own house) and 2015 (which tried but didnt take our house). I am still an active member of HOP and I also teach at the TEEX Municipal Fire School in July each year (sadly not this year due to COVID-19). Last year I was finally able to dot all the i's and cross all the t's and I was able to sit the SFFMA exams to earn my FFI and FF2 certification.

I love science (chemistry, I confess is my favorite subject, having been a chem geek my entire life! I love to show that to others; Ive been fortunate over the years to have presented many practical demos to students and parents during outreach activities and I have enjoyed this year being able to improvise some small scale practical laboratory exercises for my CRCA 10th graders. Although this year is ending in a less hands-on manner, I have tried to make & find a few demo videos to bring home the last few concepts to the students.

In my spare time I do gardening.. very handy these days.. both veggies and flowers. My ongoing project is to nurse my property back to how it looked pre-2011, we still have some of our natural regeneration but lost a lot in 2015 sadly. However, I do enjoy the texas wildflowers that spring up in the open spaces.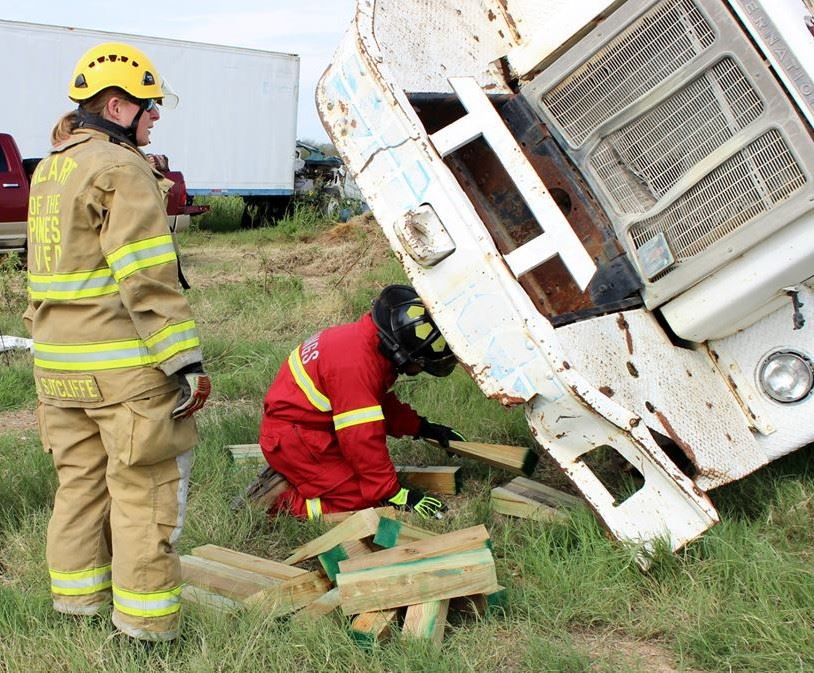 Now we are all working remotely, I can meet pretty much any time during the school day. Sometimes I have faculty meetings scheduled, so its best to email me to set up a time.