My name is Coach Cox. I was born in Dallas. I grew up in the Mid-Cities between Dallas and Ft. Worth. I graduated from Bell High School where I played just about every sport possible. I graduated from Baylor University in 1995. I played soccer at Baylor my freshman and senior years, wrote for the school newspaper, The Lariat, and was a member of a few honor fraternities as well as a social fraternity (DELTS). I began pursuing my graduate degree at the University of Texas at Arlington shortly after that. I served as captain of the soccer team for the one year I attended UTA.

I decided to embark on my career as a English teacher/coach back in 1998 at a small junior high in Arlington ISD, Nichols Junior High. After that I took my first head coaching job, I never looked back. I loved it...still do. It is a passion of mine to help any way that I can toward developing young people to become the best versions of themselves, whether it be academically or athletically. For 18 years, I was a Women's Varsity Soccer Coach. I have had stints at Corsicana, Denton, and even Bastrop during 2010-2011.

I have lived in Bastrop since May 2010. Unfortunately, after the fire took our house, as it did so many others in this community, I decided it was a good time to take a 2-year hiatus from coaching and went back to school for two years and attained my Master of Science degree in Athletic Administration.

After graduating, I traveled back and forth, with my two children, Kaitlin (BMS - 8th grade) and Keegan (Mina - 1st grade) to Giddings, Texas where I served as the women's head soccer coach at Giddings High School. At Giddings, I served seven years as the high school Life Skills teacher, which was such a rewarding experience.

Upon hearing that the Men's Varsity Soccer position at Bastrop High School was available, I had no choice. I wanted to come back home. Bastrop was the reason I moved to the Austin area almost twelve years ago. It is where my wife, Tiffany, and I have raised our beautiful children together. It is really all that they have ever truly known. It is home. I am unsure how many years God intends for me to serve here, but I believe I have come home to finish my career.

I will do everything I can to earn your trust as a parent, and treat your kids as I do my own. If you need anything at all, please do not hesitate to reach out.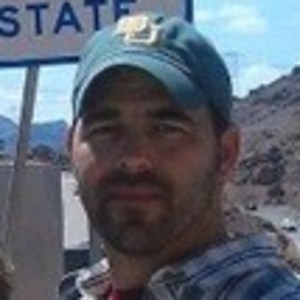 Room 211

Conference: Tuesdays/Thursdays:

8:00 - 8:30 a.m. -or- by appointment.

Email: mcox1@bisdtx.org
My Google Classrooms:

English I -

Class code

kunv6zm

English II -

Class code

Class code

oafi55l

Bastrop Men's Soccer Remind:

Class name: Bastrop Men's Soccer

Class code: @bfc411