Return to Headlines
Alison Hall Selected to Lead CCIS as Principal
June 11, 2019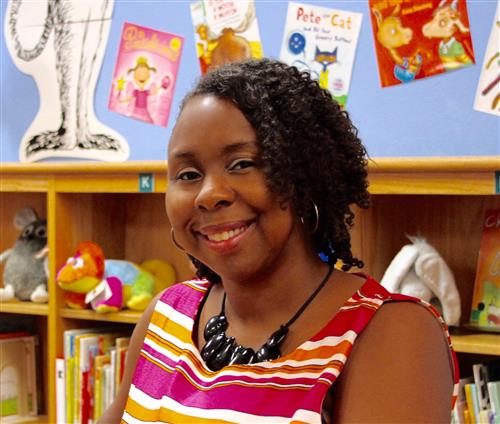 (Bastrop) – Alison Hall will soon return to the campus where her career in Bastrop ISD started when she moves later this month to the top job at Cedar Creek Intermediate School, replacing Dr. Jennifer Hranitzky who will transition into another administrative role within the district. Hall has served as the principal of Bluebonnet Elementary since 2015.
"It's been an honor to serve as the principal of Bluebonnet Elementary these past four years," said Hall. "Although it's difficult to leave a place and people I love, I am excited for this new opportunity at Cedar Creek Intermediate. It means a lot to return to where it all started for me, and I look forward to embarking on this journey together with the talented and resourceful team at CCI."
Hall was an assistant principal at Cedar Creek Intermediate from 2013 to 2015. For 11 years prior to campus leadership, she was a classroom teacher in the Cy-Fair and Austin school districts. She taught intermediate school math and science, as well as first grade self-contained.
A graduate of Prairie View A&M University in Prairie View, Texas, Hall holds a bachelor's degree in interdisciplinary studies and a master's degree in curriculum and instruction. Her expertise and knowledge of innovative instructional practices, combined with campus leadership experience, will prove beneficial to Cedar Creek Intermediate School.
"It has been a privilege to watch Alison develop into the campus leader she is today," said Superintendent Barry Edwards. "Her attention to detail, and the quality of relationships she builds with students, families and staff is unparalleled. I know she will bring the same brand of passion and zeal to the CCIS family."
Cedar Creek Intermediate School is one of two intermediate campuses in Bastrop ISD. This fall the campus expects to welcome nearly 900 students in fifth and sixth grades.