Welcome to

information about me!

I am the eldest of 5 children; three sisters and one brother. My father was in the Army, so I moved around quite a bit. Going to college was the 30th place I lived. In 6th grade, I knew I wanted to do something in Science. After my 9th-grade Biology class; I wanted to be a science teacher. Both of these decisions were due to the influence of my science teachers. I graduated from Stuttgart American High School in Germany.

I attended college at Southwest Texas State University in San Marcos. I received a Bachelors Degree with a major in Biology and a minor in Chemistry. After a few years in the classroom, I completed a Masters Degree with a major in Biology and a split minor in Physics and Education Administration. I have completed several hours towards a Masters Degree in Computer Information Systems at the University of Houston in Clear Lake. I have worked on 2 different Doctorate Degrees in Science Education at The University of Texas at Austin. I am always learning either formally or informally!

I began teaching when I was a sophomore in college. I was 18! The first class I taught was as a Botany lab instructor at SWT. I continued to teach 7 different areas of science over 13 semesters. I then taught for 10 years as a Middle School science teacher for Clear Creek ISD. I have taught for BISD since 2006. I have also taught for 19 years at the university level where I taught Methods classes for Elementary, Intermediate and High School teachers. I taught at the University of Houston at Clear Lake, The University of Texas at Austin and at Texas State University.

I have four sons, all of whom graduated from Bastrop High School.
Physics

Students conduct field and laboratory investigations, use scientific/technology methods during investigations and scientific problem solving to study a variety of topics including laws of motion; changes within physical systems and conservation of energy and momentum; force; thermodynamics, characteristics, and behavior of waves; optics; electronics and quantum physics.
Project Lead The Way(PLTW): Introduction to Engineering Design(IED)

Students study the engineering design process, applying math, science, and engineering standards to identify and design solutions to a variety of real problems. They work both individually and in collaborative teams to identify, research, test, refine, develop, and communicate design solutions using industry practices, standards, and tools. Utilizing PLTW's activity-project-problem-based teaching and learning strategies students' progress from structured activities to complex projects that require detailed planning, documentation, and communication. The course's rigorous pace requires students to develop an engineering mindset. Students apply industry-accepted technical communication skills in visual representation using industry-standard 3D design technology as well as professional and industry-specific documentation processes. The development of computational methods in engineering problem solving, including statistical analysis and mathematical modeling are emphasized.

Receives Pre-Ap weighted GPA.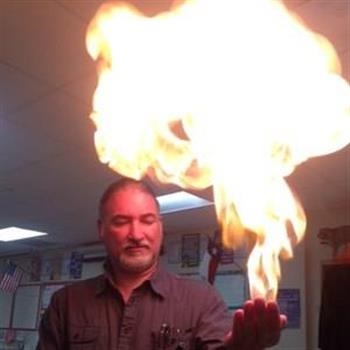 Edward W. Willis, Sr.

Cedar Creek High School

793 Union Chapel Rd.

Cedar Creek, TX 78612

512 772-7300

ewillis@bisdtx.org