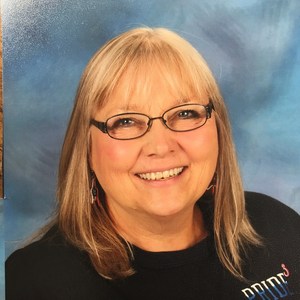 Learn more about Mrs. Perkins
Peggy Perkins, that's me! I was born and raised in the big city of Houston, Texas. I have 3 sisters whom I love dearly. I am married and have two grown daughters. We have an amazing dog, Tito, who takes us for walks every evening. He loves to chase the deer, squirrels, rabbits and an occasional lizard! We also house my daughter's cat, June Bug. She loves to play with Tito and keeps him company.

I totally enjoy nature and being outdoors. I love watching the Dallas Cowboys and San Antonio Spurs when they are playing!

I have been teaching for many years in the Bastrop Independent School District. I had been an elementary classroom teacher before I took the GT Support Teacher position. I have taught after school science labs, robotics, Camp Invention, summer camps, summer school and more! I believe in being a lifelong learner. There is always something new to discover!

I am very passionate about working with the Gifted/Talented students. I look forward to new and exciting projects and challenges each school year.