ABOUT ME
Welcome to the Gifted/Talented website for Bluebonnet Elementary.

At the elementary level (K-4) Gifted/Talented (GT) students will be clustered in GT trained teachers' classrooms and primarily served through the grade level teacher. They will receive the bulk of their instruction through the modified (differentiated) lessons and activities. The GT teachers recognize the students' special needs and address those needs in their classrooms.

GT students will participate in a pull-out program where they will come to me for further enrichment and instruction when I am on campus. My time is shared between two schools, Mina Elementary and Bluebonnet Elementary.

As the GT Support Teacher I will be addressing the Gifted and Talented State Standards with the use of the Texas Performance Standards Project (TPSP). The TPSP is a statewide standards and assessment system used to capture the high levels of achievement of gifted/talented students.

Also as part of an effort to involve the kids with additional STEAM (Science, Technology, Engineering, Arts and Math) experiences, students will participate in engaging activities throughout the school year using a Lego Robotics program called WeDo and a variety of other LEGO education program tools. Those activities will be supportive of the tasks taken from the Texas Performance Standards Project.

In addition, I will continue to support the classroom teachers in the differentiation of the grade level curriculum and advocate on the behalf of students and parents.

The goal of the BISD Gifted and Talented Program is to provide students with a variety of learning opportunities that enable them to experience topics in greater depth and complexity, thus allowing them to grow in their area(s) of giftedness. Although, I will be split between two campuses I will continue to do whatever is needed to support that goal.

Please do not ever hesitate to e-mail or call me with any questions or concerns.

Peggy Perkins

YouTube Channel - PLEASE visit to see some of the amazing work students have done.

Google Site - This is my old site with some of the students' work from the past.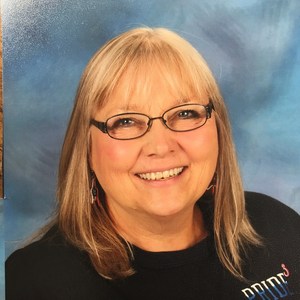 CONTACT INFORMATION
512-776-7680

pperkins@bisdtx.org

Conference: 8:35 AM - 9:30 AM