About Me
My name is Olga Zapata-Hallamek I have been Cedar Creek Elementary for 14 years. I have taught prekinder, first, second and third grade. This year I am delighted to be teaching dyslexia. Education is my calling and I am so lucky to be teaching such brilliant and talented kids. I love to see their confidence grow as they learn new things.

I was born in Reynosa, Tamaulipas, Mexico. My family moved to this great land of opportunity when I was 10 years old. I grew up in the Rio Grande Valley, then attended Texas State University in San Marcos. I graduated college with a Bachelor of Science in Medical Technology, and went back to school to become a teacher. I also have a Masters in School Administration from Lamar University.

I am truly honored to live and work at Cedar Creek. This is a special year for me, because my very first students, back when I taught prekinder, will be graduating from high school this year. And, it warms my heart to see how amazing my old students turn out to be. These bright and talented young men and women will make out community proud!

Please do not hesitate to call me if you have any questions. My conference time is 1:55 pm to 2:45pm and our phone number is 512-772-7600.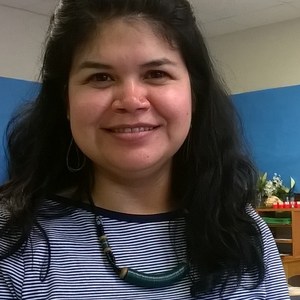 Contact information
Email: ohallamek@bisdtx.org

Phone: (512) 772-7600 ext. 51123

Conference: 1:55 - 2:45 p.m.