Return to Headlines
Reba King Named Director of Early Literacy for Bastrop ISD
June 24, 2020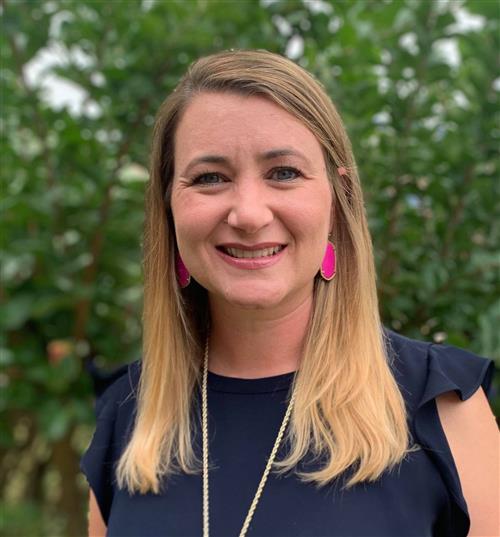 Reba King has been named Director of Early Literacy, a new position designed to address the district's priority focus on literacy and learning in the early grades. Since 2013, King has served as the principal of Mina Elementary. Under her leadership, the campus garnered numerous academic distinctions and an accountability rating of B from the Texas Education Agency.
"Bastrop ISD has done great work already in their efforts to prioritize early literacy, and I am honored to be the one chosen to lead us to the next level," said King. "I believe the most fundamental responsibility of schools is to ensure our children are equipped with a strong foundation. Being able to effectively read, write, listen, and comprehend is key to their success as learners and future productive citizens. This is my passion, and I am excited for the challenge!"
King has devoted nearly her entire career to Bastrop ISD. She was a classroom teacher from 2002 to 2010, serving in multiple grade levels including kindergarten, second, third and fourth. In 2010, she transitioned to administration as assistant principal of Baty Elementary in Del Valle ISD before returning to Bastrop as assistant principal of Red Rock Elementary in 2012.
In her new role which begins in July, King will work directly with teachers, instructional coaches, and elementary school administrators to direct early literacy programming for pre-kindergarten through first grade. King also will create professional learning programs for teachers and promote family literacy through parent involvement and interactive literacy events.
"We are thrilled to welcome Reba as the Director of Early Literacy," said Superintendent Barry Edwards. "Her experience in elementary education and campus administration establishes a strong framework to succeed in this new role and to tackle the challenge of ensuring that our youngest learners excel in language development, vocabulary, reading, and writing. She has a deep understanding of students' needs and will work tirelessly to make sure those needs are addressed."
Reba King is a native of Rockne and a Bastrop High School graduate. She holds a bachelor's degree from Stephen F. Austin State University, specializing in early childhood education, and a master's degree from Concordia University. Reba and husband Tommy live in Bastrop with their three children, Drayton, Laynie, and Tucker.