Return to Headlines
Kisamore Promoted to Principal at Bastrop Intermediate
June 24, 2020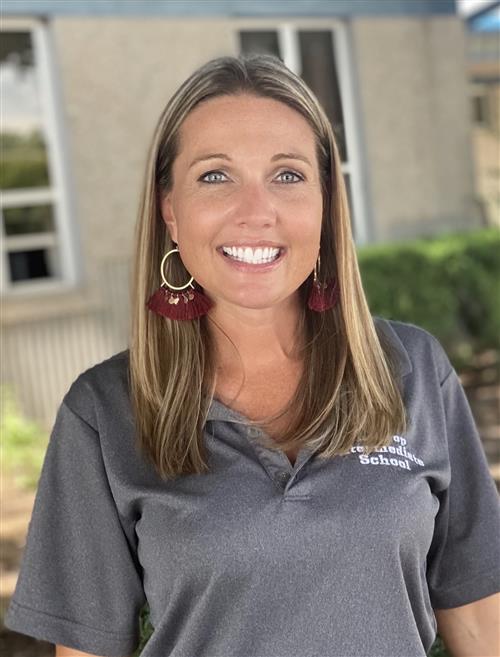 Kristi Kisamore will take the lead at Bastrop Intermediate School for the 2020-21 school year. Kisamore has served as assistant principal at the campus since 2018.
"I am honored to serve our staff, students and parents as the new principal at Bastrop Intermediate School. Over the past two years, BIS has become my home, and I am looking forward to continuing our commitment to high academic achievement and creating and nurturing a campus full of lifelong learners," said Kisamore.
Kisamore began her career as a kindergarten teacher in Hillsboro ISD in 2007 before moving to Bastrop in 2012. She later taught first grade at Red Rock Elementary and coordinated the Response to Intervention services for the campus. In 2015, she transitioned into an instructional coaching role, where she served for three years before becoming an assistant principal at Bastrop Intermediate School in 2018.
During her tenure as part of the leadership team at BIS, the overall performance rating increased from 57 percent to 75 percent. Staff satisfaction increased by 32 percent, and teacher turnover decreased by 20 percent. Kisamore was instrumental in creating before- and after-school student clubs and implementing an elementary model that improved instruction and increased student achievement. She holds a bachelor's degree from the University of Texas at San Antonio and a master's degree from Lamar University.
"Kristi has helped Bastrop Intermediate School improve its programs over the past two years, and she has the knowledge and skills to lead the campus to the next level," said Superintendent Barry Edwards. "Her dedication to student success and to building relationships with families are strengths. I am confident she and the tremendous staff at BIS will continue on a positive trajectory this year and beyond."
Bastrop Intermediate School is one of two intermediate schools within Bastrop ISD serving fifth and sixth grade students. The campus expects to welcome more than 800 students this fall.