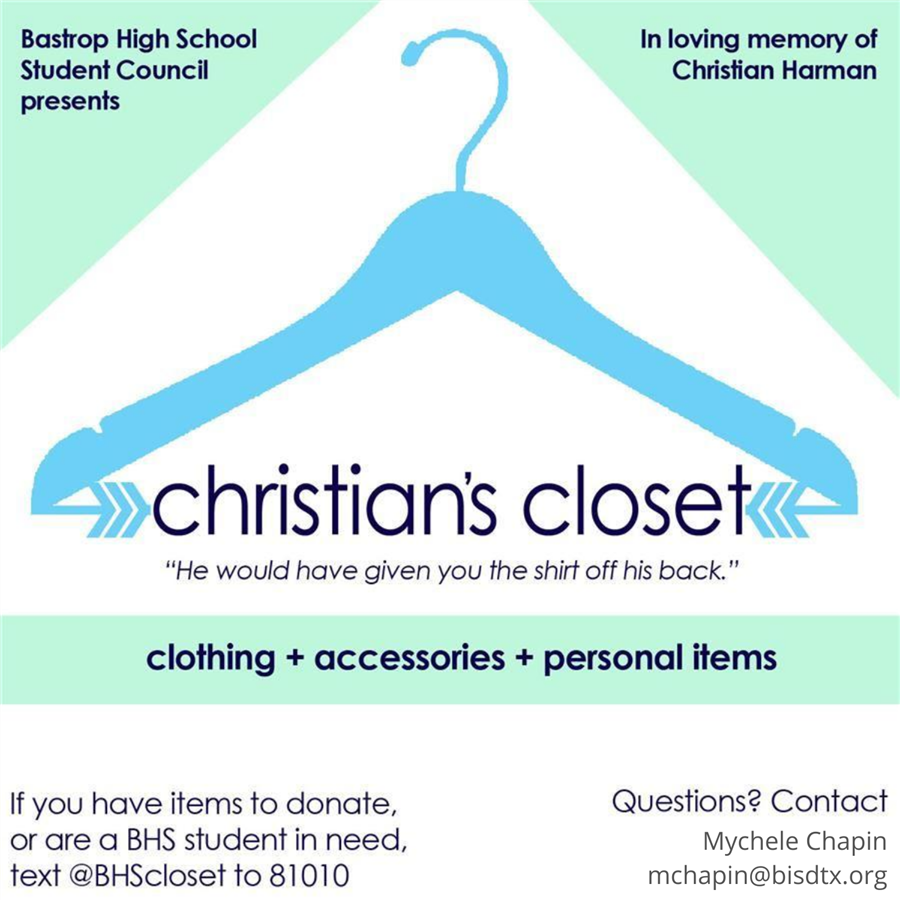 Main Warehouse - Bastrop High School
The central location for district-use of Christian's Closet is housed at Bastrop High School in the metal building by the marquee. (Across from the PAC).

Hours of operation: Currently by appointment only.

Contact Mychele Chapin at mchapin@bisdtx.org or Ian Jaschek at ijaschek@bisdtx.org for questions and information.
*IMMEDIATE NEEDS*
The following items are in high demand. If you have any of these items in new or gently used condition, please take to BHS front office, asap.

-mens shoes - (tennis shoes, boot-type for winter) sizes 12-15.

-coats (male & female) Sizes Youth XL through 3XL

-blankets

-deodorant (boys & girls)

-shampoo & conditioner

-body wash (boys & girls)

-toothbrushes

-toothpaste

-body spray (boys & girls)